It's 9 o'clock on a Saturday. The regular crowd shuffles in. There's a clique of editors swinging old Céline bags against their new Staud blazers, and a group of TikTok aristocrats in pastel Diesel denim bralettes. Ella Emhoff and Rajni Jacques are around here somewhere, each wearing huge jean jackets that could swallow them whole. But this parade isn't for a fashion week show, or even the street style Squid Game that happens outside. It's just the dinner rush at a New York restaurant circa 2023, where it's harder to get a table than a front row seat.
As nightlife roars back into real life—and young scenesters try to reclaim the "peak party years" lost to lockdown—new hotspots and reliable haunts alike are turning into default runways, with delicious results. Welcome to the refashioning of restaurants, where everyone is hungry to be seen…and also hungry for fries.
"I think after a time of isolation, people really want to make a splash in real life, and not just on an Instagram grid," says Kaitlin Prince, a managing partner at . The new downtown epicenter has only been open a week and already fed Brie Larson, Trevor Noah, and a stream of fashion émigrés fueling up on meatballs and wine before the Luar show. "A great restaurant or bar is a chosen community. It's already curated—the design, the people, the vibe. People are using these venues as a way to reenter the world with intention and joy. And they're really dressing the part."
Food and gossip are two of the most fail-proof ways to nourish people, so of course New York hotspots have always been fashion hotbeds. From Halston and Jackie O. holding court at Elaine's to Marc Jacobs and Kate Moss smoking outside Café Tabac, there are hundreds of style moments we owe to someone else's brunch. What's different now is how fashion lovers are turning restaurants into springboards for their newest personal style, tying fashion dreams to real places instead of a nebulous metaverse.
"The thing we hear most is, 'I'm so happy to be out,'" says Phil Meynell, an owner at The Mulberry, a scorching new hotspot which counts Chanel pixies like Margot Robbie and Leigh Lezark as FOBs (friends of the bar). Meynell himself has early roots in the style world. Though eventually he became a guitarist for Amy Winehouse, his after-school job was assisting Ozwald Boateng on Saville Row. "The Mulberry is 100 percent a destination bar, so people are dressing deliberately," Meynell says. "They're excited to be who they are, and fashion is key. We're seeing a lot of big, beautiful jackets with silk tanks, jeans, and kitten heels. It reminds me of being in London in the '90s."
Nods to that decade's starlets are also flooding The Nines, the velvet-draped supper club favored by designer Christopher John Rogers and stylist Kate Young. "Currently, the recurring theme is a mix of old and new," says Frankie Carattini, who helms the venue's megawatt list. He notes "a lot of rare Fendi Baguettes and [Dior] saddle bags. I have one guest who has been coming in with her mother's 2003 Galliano for Dior floor-length red felt coat. It's to die for." Adds Desta, the nightlife and culture director at the decadent Chapel Bar: "Suits with oversized shoulder pads and baggy-fitting outfits are taking over, honey! Much like what The Frankie Shop is doing."
Naturally, restaurants-as-catwalks became a literal trend at New York Fashion Week, where designer Carly Marks lined the Puppets & Puppets runway with fruit plates and full diner trays. At LaQuan Smith, waiters passed caviar through the Rainbow Room pre-show, while designer Rachel Antonoff made a witty dress based on Caviar Kaspia's epic logo and showed her newest collection inside the dining room at Sardi's. The mythic Italian joint Carbone now collaborates on Our Lady of Rocco, a menswear collection with La Ligne. There's even a popular dating podcast, We Met At Acme, named for the buzzy 2010s haunt that often doubled as a Rag & Bone vision board. (Last year, the brand released a hoodie that read, "You don't deserve Balthazar," based on a breakup text that referenced the famed Soho brasserie. It sold out in hours.)
"A lot of stylists and creative directors use dinner as a way to test-drive new looks," confirms Anthony Geich, the director of guest relations at Sona. The Michelin-approved Indian restaurant counts Priyanka Chopra Jonas as an owner and hosts fashion regulars like Christian Cowan and Vera Wang. "People are pushing the limits to see what sticks: bejeweled denim-on-denim, neon heels with an all-white suit. I know if I see it in here on a Thursday night, I'll see it next month on a celebrity, and the month after that in a store on Fifth Avenue."
Indeed, for the style industry at large, there's more at stake than cool cred when it comes to aligning with the best new hangouts. After the success of the cottagecore skater utopia of "Dimes Square"—named after the restaurant where it started—designers and trend forecasters alike are scouring booths in search of the Next Big Thing, because being on its frontlines brings not just a guaranteed table on Friday night, but also the potential for major surging revenues.
Perhaps that's why especially canny fashion folk are pairing more officially with new must-visit venues. Moda Operandi empress Lauren Santo Domingo hosted Caviar Kaspia's grand opening during NYFW, while Awake NY's Angelo Baque designed the new staff uniforms for Jac's. Ditto for Christian Siriano, whose partnership with The Mulberry will eventually yield cocktail dresses for some staff, along with bespoke tailored jackets designed by Meynell himself.
Meanwhile, some long-beloved restaurants continue to offer refuge for some members of the style set who are thrilled to create scenes, but don't always want to grab dinner in them. After the recent Proenza Schouler show, the kitschy Cowgirl bar and restaurant was packed with models, makeup artists, and editors. ("Where else in New York can you get Frito pie served in the Frito bag with a chicken fried steak?" quipped designer Jackson Wiederhoeft, who visited shortly after dressing Julia Fox in a poodle-embroidered gown. "It gives a no-place-like-home feeling!") Visit the tiny sushi joint Takahachi on Avenue A and you'll find creative directors and movie stars sipping udon in "Radarte" hoodies. And though the Boom Boom Room (now BOOM Atop The Standard) continues to be the default party palace for fashion glitterati, real ones know the Standard Grill on the first floor is the real anchor for French luxury design teams and indie starlets.
But if restaurants are the new runways, and runways are a symbol of exclusive aesthetic power, what does that mean for people who love fashion—but aren't always sure the fashion world loves them back? "Oh honey," sighs Geich. "No matter how busy we are, if you're kind to people and you love what you're wearing, we'll always find a place for you!" Restaurant guru Carlos Quirarte—a partner at Jac's on Bond, along with Pebble Bar and Ray's—agrees. "It doesn't matter who likes your outfit" as long as you do, he insists. "If you make the effort, then that's it. You belong."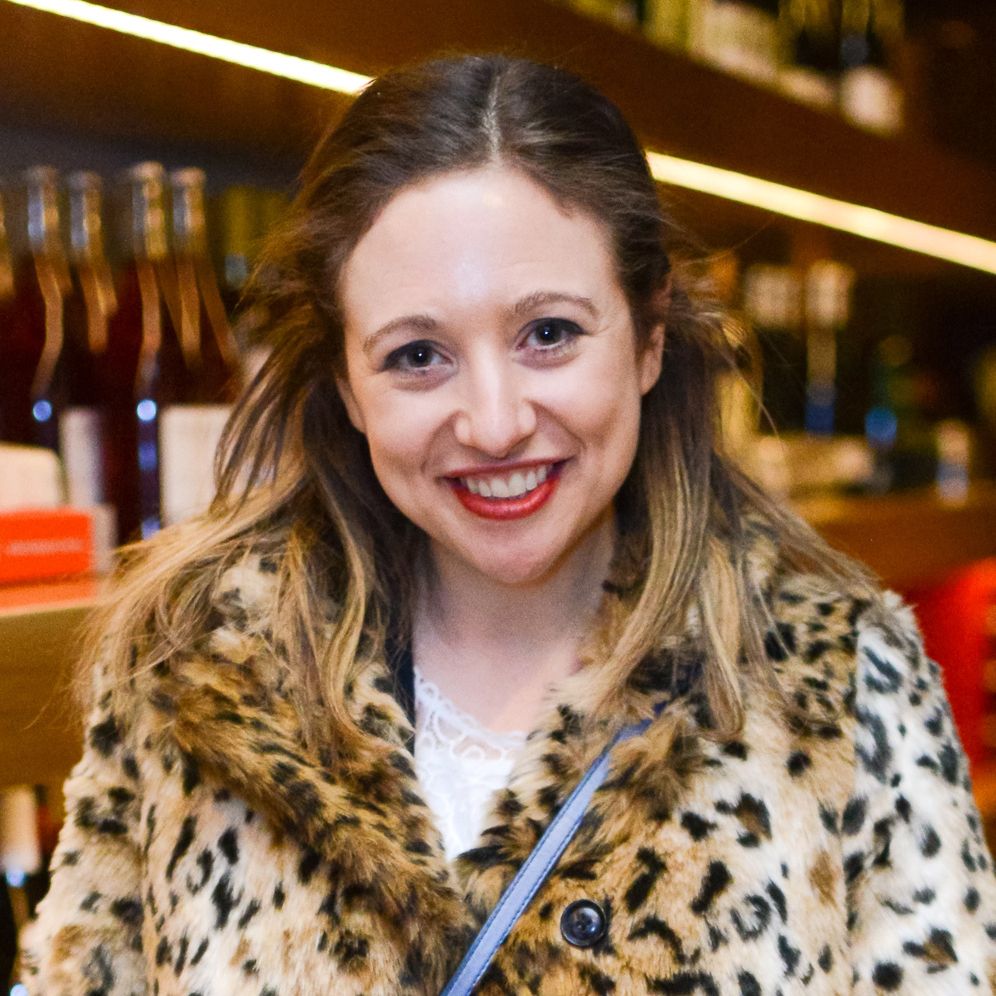 Editor at Large, ELLE.com
"Her beauty and her brain go not together." —William Shakespeare
creditSource link