Viltrox stepped up to the plate last year and delivered its first pro-level lens in the form of the AF 75mm f/1.2, which is a devastatingly good lens. It has followed that with the 27mm f/1.2 that has a tempting price of just $545.
These last two releases showcase Viltrox's choice to add to its range of low-cost, budget lenses with low-cost, premium lenses. These utilize top-quality glass with improved build quality and — as a result — they compete with both third-party manufacturers such as Sigma, Tamron, and Tokina as well as own-brand products.
Before getting on to the review proper, it's worth reiterating some of Viltrox's backstory. It is one of a swathe of Chinese lens manufacturers that market globally but has managed to stand out from the crowd garnering a reputation for good quality lenses, at low prices. It started with manual focus models, but by manufacturing under license, it has moved into producing autofocus options.
Lens Specification
The new addition to the Pro line is the 27mm f/1.2. The f/1.2 aperture is to be expected, however, it's the choice of 27mm that is perhaps surprising. That gives it a "short-normal" equivalent focal length which strays some distance from a "standard" lineup of 24mm, 35mm, 50mm, and 85mm focal lengths. Yes, Fujifilm does have a 27mm f/2.8 but this is a pancake lens (at just 84 grams) and couldn't be more different to Viltrox's offering. Perhaps the closest is the XF 33mm f/1.4 (which is a 50mm equivalent) which measures 67mm by 74mm and weighs 360 grams.
The Viltrox 27mm f/1.2 lens steps up a gear, measuring 82mm by 92mm and weighing a hefty 560 grams. This is clearly not a small lens, courtesy of that wide f/1.2 offering. In fact, the specification has 15 elements in 11 groups with five high-refractive elements, two extra-low dispersion elements, and one aspherical element. Viltrox uses Hoya glass from Japan for the aspherical lens. An 11-bladed diaphragm and 67mm front filter ring wrap up the offering.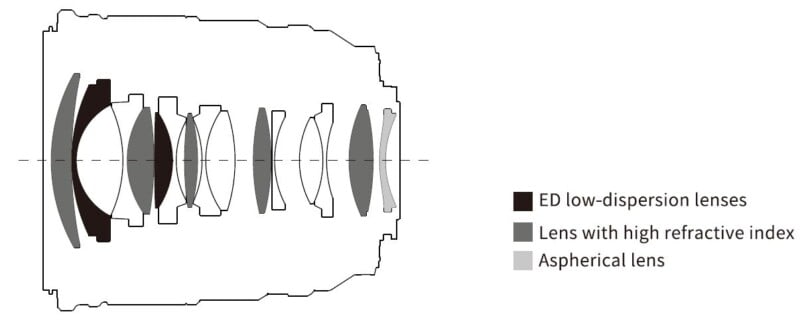 In terms of functional use, there is a wide ribbed focus ring at the end of the barrel with the aperture ring sitting at the other end with good separation, meaning you can't accidentally knock one when you adjust the other. A large petal-shaped plastic lens hood is reversed and stored on the barrel, with a simple clicked twist to remove and invert it for use. In use it works well, although I would like just a little bit more friction on rotation, as I knocked it off accidentally a couple of times.
Unlike the 75mm lens, the AF/MF switch has now been removed from the barrel simplifying the design although I can't help but think it would have been nice to retain this to offer greater shooting flexibility. The lens uses the same nine points of weather sealing as the 75mm Pro to prevent dust and water ingress, along with a nano-coating on the outermost element.
The minimum focus distance is 28 centimeters (about 11 inches) with a magnification 0.15x, meaning this is no macro lens. That said, you obviously can get fairly close to what you are photographing.
There is a USB-C socket for firmware updates which are pertinent for fixing and improving any fly-by-wire design issues along with in-camera corrections. Viltrox has good form in releasing updates and these are easy to apply; mine shipped with v1.0 firmware from June. Finally, there is a padded leatherette pouch to protect it.
Build Quality and Design
The lens body is an all-metal design which looks and feels extremely well made, on a par with other top-end lenses I've used. The all-weather sealing is demonstrative of the care taken in the design, as well as the sorts of abuse you can inflict upon it.
That said, it probably needs some protection given the size and weight of what is a hefty beast; given the relatively short focal length, it's actually not much lighter than the 670 grams of the 75mm lens I previously reviewed. You really do know you've got this lens on your camera and if you hit anything with it, both the lens and intended or unintended target will really notice. I paired the 27mm with my somewhat svelte X-E3 and it felt pleasantly balanced and easy to use. On any larger Fujifilm body it will continue to work well, although clearly will not be a compact setup.
One thing you can obviously say is that this is a lens that's designed to be "held" — you know it's there — and as a result it coerced me into a much more "physical" style of shooting. You genuinely hold the barrel to balance the camera and this means you actively use the clicked aperture ring if, like me, you shoot in aperture priority. It makes for a more naturally visceral experience where the resistance between settings is not strong, but sufficiently notched to give you feedback. Videographers note that there is no de-click option. The focus ring is beautifully smooth with a firm pull that is genuinely a delight to use.
Viltrox dubbed its 75mm f/1.2 the "Air Cutter" in reference to its wafer-thin depth of field (DoF) so you might well be expecting the 27mm f/1.2 to be a bit wider, but that would be missing the point. Given the wider field-of-view, if you are shooting a portrait — where this will matter — then you might well use a shooting distance of 50 meters which then translates to a DoF of just two centimeters wide open, dropping to sub-centimeter at the minimum focus distance of 28 centimeters.
This is a real-world assessment — rather than a lab test — so I was out shooting personal work in the form of landscapes and portraits. Once I was satisfied that it performed sufficiently well, I relied on it exclusively to shoot an event which really was the acid test.
My camera setup is principally autofocus using a spot point set with the X-E3's joystick, shooting in aperture priority with auto-ISO set at a minimum shutter speed of 1/100 second and maximum ISO of 3,200. This delivers reliable performance for shooting people, allowing me to concentrate on framing and focus.
Focusing is delivered by a Lead Screw-type STM (stepping motor) which is fast and quiet. I couldn't fault its accuracy and could depend upon it to deliver time and time again. It's not laggy and doesn't obviously step at all, despite its name. The glass is clearly both big and weighty and the motor had no problems supplying the torque needed to rapidly and accurately obtain focus with no hunting. I shot an interior event, relying solely on the ambient light which is a challenging environment for any camera; perhaps the highest praise I could give is that I would happily shoot other events pairing the X-E3 and Viltrox 27mm f/1.2.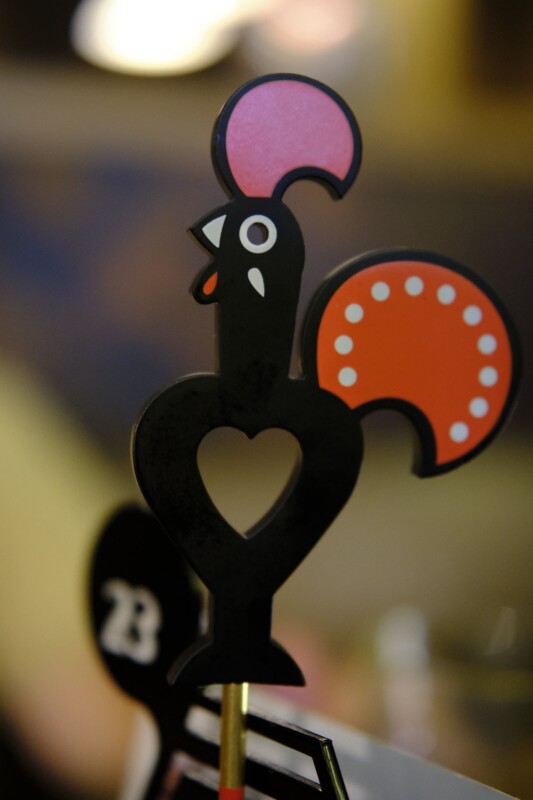 Viltrox's published MTF chart for the lens shows great sharpness (y-axis) at f/8 (right chart) from center to corner (x-axis). It's generally a similar story at f/1.2 (left chart), although the higher spatial frequencies show a slight drop that worsens at the corners, a largely expected result. However, the overall performance suggests that this is a very sharp lens.
All of this brings us back to the key selling point of the 27mm f/1.2: that f/1.2 aperture. This is a wide lens that is brilliant for shooting in low light settings as well as for producing shallow depth-of-field. It does the former with aplomb and allowed me to make the most of challenging light, pairing back the noise from elevated ISO to manageable levels. In fact, if you shoot in daylight you'll notice the camera switch to the faster electronic shutter.
But does it produce nice bokeh? The answer is a resounding yes, to the point where I was happy to use this lens to shoot portraits. It gives pleasingly smooth defocused regions, even if they aren't as intensely buttery as the 75mm f/1.2.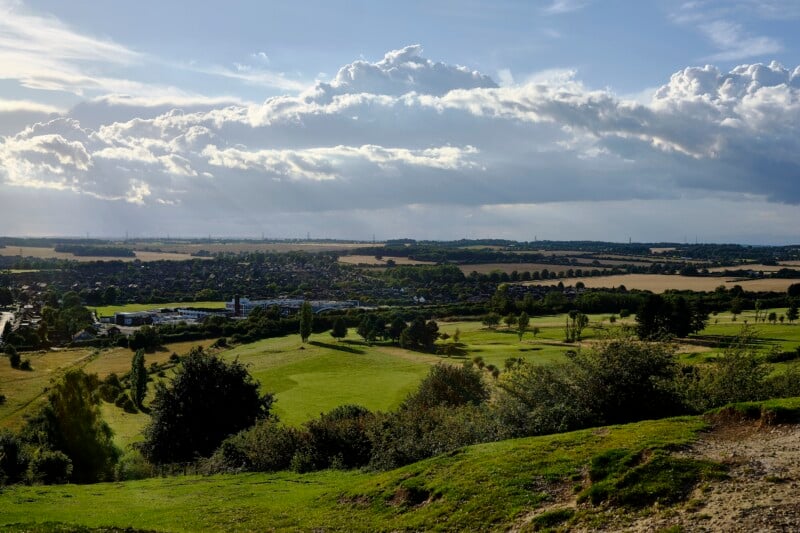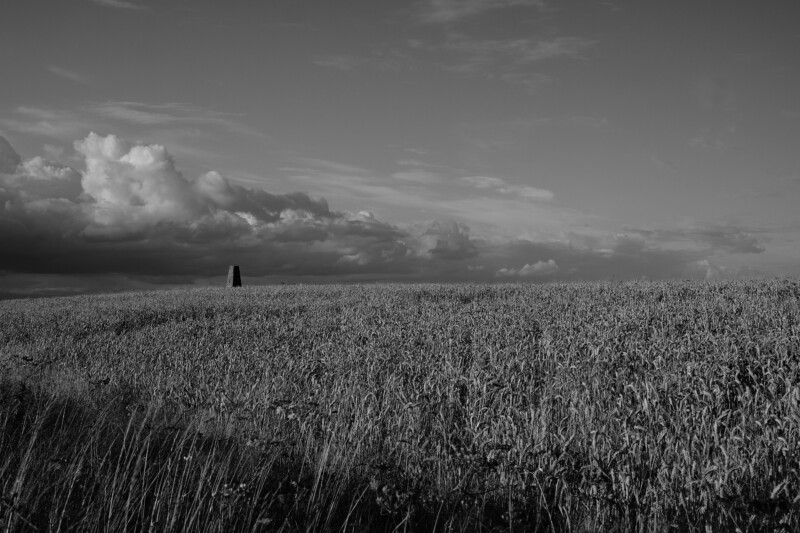 I also shot directly into the sun and at angles up to 90 degrees to test for flaring which was very well controlled. There was no real veiling (contrast loss) and limited ghosting. Looking more closely at my test shots, there was not much evidence of chromatic aberration, vignetting, or distortion although there will undoubtedly be in-lens corrections applied.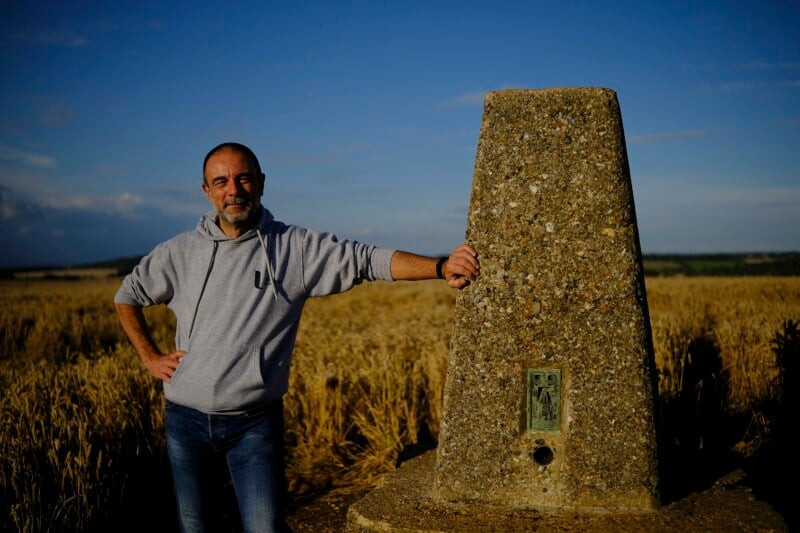 Arguably a Jack-of-All-Trades Lens
Could this lens be a jack of all trades? This question really harks back to the notion of the "nifty fifty" that is neither too long nor too short. I'm not sure it's necessarily a "Goldilocks" moment, but a 50mm can certainly be used both wide and long, which gives it options if you really do need to shoot with one lens and one lens only.
That obviously begs the question as to why you would then choose the "short normal" of a 40mm equivalent and perhaps that comes down to preference: do you like a 35mm, a 50mm, or maybe something in-between? Whatever your answer to this question, Viltrox believes that its 27mm fills a gap in the market and if you've never used one before then they want you to try it. Of course, what it will never be is a travel lens in the way Fujifilm's 27mm f/2.8 pancake is.
What I found refreshing about shooting with Viltrox's 27mm f/1.2 is that I could happily capture wide landscape shots, shoot portraits, and then step inside for intimate low-light events.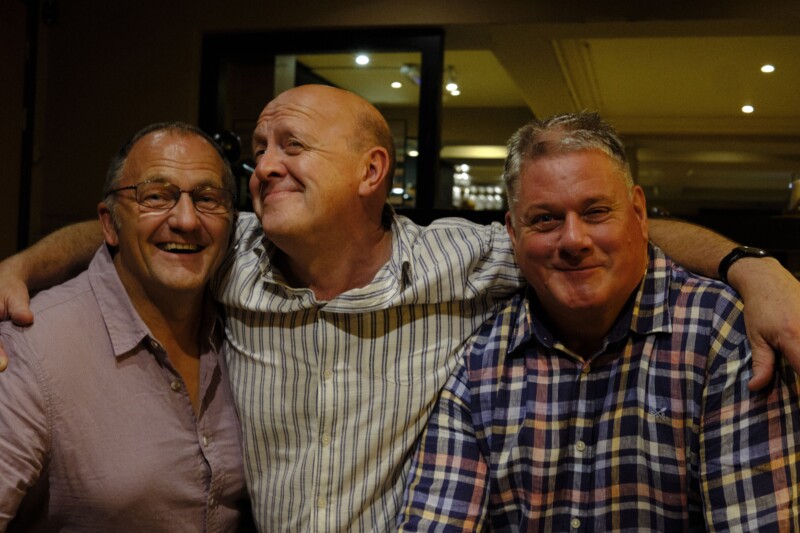 I said at the start of 2023 that I wanted to see Viltrox's next Pro line lens in order to understand its direction. Well, the 27mm f/1.2 is that next lens and is again targeted at an unusual focal length. Perhaps this indicates Viltrox's ambitions: it doesn't want to compete with Fujifilm, but rather offer equally outstanding optics at focal lengths not currently available and I can certainly say that the 27mm f/1.2 is one such. The wide aperture, quality of manufacture, optical sharpness, and fast focusing speak volumes.
Are There Alternatives?
I don't think there is anything that directly competes, but there are tangential options. There is the Fujifilm 27mm f/2.8 pancake, but that's a travel lens and is in no way comparable. There is also the Fujifilm XF 33mm f/1.4 which is a 50mm equivalent, but not quite as fast and comes in at a pricier $799. You might also consider Viltrox's own (but less well specified) AF 33mm f/1.4 that costs $279.
Should You Buy It?
Yes. This is undoubtedly a great lens and at a price that's designed to tempt you. It offers something you can't get anywhere else and might just fit the bill for a range of scenarios.
creditSource link