Monterey Park, California, and the surrounding San Gabriel Valley has been my parents' home ever since they came to this country. They both left Hong Kong after the 1965 Hart-Celler Immigration Act opened up opportunities to emigrate, and chose Monterey Park because of what scholars call chain migration: immigrants from one area following each other to a particular destination. Essentially, my parents heard rumors from other Hong Kongers that "there are a lot of Chinese people" in Monterey Park, which meant job opportunities, social networks, and possibly, access to good food—an effect that led to a historic demographic shift in the area during the 1980s. The ethnoburb—coined by professor and researcher Wei Li as suburban ethnic clusters of residential areas and business districts in American metropolitan areas—was their first and final destination.
Decades later, long after I left, my mom found Star Ballroom Dance Studio, where she and her friends went for a weekly belly dancing class. Every Saturday, six to eight Cantonese women in their 60s would shake their hips in unison for an hour in Monterey Park, while in the studio next door, mostly Chinese elders rehearsed diligently for ballroom showcases and competitions.
Ethnoburbs have been a haven for my family and thousands of Asian immigrants for decades, making the mass shooting over Lunar New Year weekend all the more devastating. Eleven individuals were killed and nine wounded after the gunman opened fire at Star Ballroom in the midst of Lunar New Year's eve celebrations. While our ethnoburb is an example of how immigrants built their own sense of safety and belonging without, and in spite of, whiteness, this tragedy reveals that ethnoburbs are also vulnerable. Even in our thriving enclaves, our communities quietly carry legacies of white supremacist, patriarchal, and colonial pain and trauma. This shooting forced many of us to reckon with the structural violence our communities have already endured, as well as intraethnic violence, or the violence we inflict on each other.
Historically, Asian immigrants have worked together to build and protect ethnic enclaves as a matter of survival, as they faced barriers accessing white neighborhoods, institutions, and privileges. Formerly a white middle class suburb with a small but growing population of upwardly mobile Mexican-, Japanese-, and Chinese-American families, Monterey Park quickly became "the first suburban Chinatown" by the '80s, when an influx of professional Asian immigrants, Southeast Asian refugees displaced by American imperialism, and working class immigrants started settling in Monterey Park and its surrounding areas now known as San Gabriel Valley. They transformed the valley into an Asian-majority ecosystem with a conspicuous and diverse first-generation, unassimilated immigrant presence. Today, Valley Boulevard, running through 10 cities in the region, is home to Asian-owned mini malls, commercial plazas, office complexes, shops, hotels, and industrial plants, with trilingual signage in Chinese, Vietnamese, and English.
Because of the safety provided by her ethnoburb, my monolingual, divorced popo ("grandma" in Chinese) lived on her own in her 70s and had a booming social life. She walked to the bakery 85°C, where they rang a cowbell whenever fresh baos came out of the oven. She played mahjong and gossiped with Cantonese neighbors in her building. She found a Cantonese church where she got baptized at age 73. She never learned English and never gave a fuck. The ethnoburb empowered her to stay unapologetically herself through the upheavals of divorce and displacement. Our community survived and thrived, not by assimilating into whiteness and integrating into white institutions, but by transforming old strip malls into prosperous Asian marketplaces and creating an environment that unapologetically served ourselves.
This history is part of what makes the Lunar New Year mass shooting so horrific and difficult to comprehend. The ethnoburb is where Asian immigrants settled to be safe from whiteness, to build our own sense of home, and to stay unassimilable. Unassimilability is not an act of individualism; it is the interdependent community of popos finding each other, helping each other refill their prescriptions, and setting weekly dim sum dates. It is newcomers cultivating community and refuge through ballroom dance. It is collectively building our own social networks, creating family in the diaspora, and daring to prosper in America without assimilating. Unassimilability is an Asian diasporic political framework that empowers us to create our own belonging and reclaim what was historically used as justification to exclude and dehumanize us.
As a result, the ethnoburb complicates the American perception of immigration, which assumes that success and security can only be achieved by learning English, assimilating and integrating into white capitalist structures, and working hard while keeping our heads down. My popo and the ethnoburb show us that we can create our own power and community without participating in this narrative. Ethnoburb immigrants are generally nonwhite, have minimal desire to acculturate into whiteness, and some of them are already educated and affluent. They do not need to learn English or transcend the ethnic enclave in order to reach a middle class dream of financial stability. In her book Contemporary Chinese America, sociologist Min Zhou argues that the ethnoburb is not a staging ground for somewhere better or whiter. The ethnoburb is the desired landing place.
And yet, as we witnessed over Lunar New Year, the ethnoburb is also precarious, isolated, and vulnerable to violence, and issues of Asian settler colonialism, class fragmentation, and intra- and inter-ethnic inequalities, conflicts, and violence persist. When I heard that the shooter came from within our community, I froze. As we collectively reel from increased scapegoating and violence during the pandemic as well as ongoing structural marginalization, the threat and possibility of such extreme intraethnic violence was too much to grasp. In his HuffPost essay "What Happens When The Shooter Looks Like Us?", Ian Kumamoto writes, "Again, white supremacy is horrific yet predictable. That is also why for many of us, these recent mass shootings elude coherence. I am sad because I know people who look like the shooter. I am sad because we're not supposed to do this to anyone, and much less to each other."
Dual tragedies perpetrated by older Asian men—the Lunar New Year shooting in Monterey Park and the Half Moon Bay shooting less than 48 hours later—collectively took the lives of 18 people. Recently, Dr. Connie Wun of AAPI Women Lead described the systemic isolation and marginalization of our communities as conditions for violence, including patriarchal violence. Further, author Stephanie Foo highlighted the lack of culturally responsive mental health services for the large population of Asian Americans in California, where both shootings occurred. On Instagram, Foo wrote, "In order to stop the violence, we have to treat the root: helping our elders heal from their decades-old traumas resulting in mental health crises." The legacy of colonial violence and the untreated trauma of displacement have festered in the safety, and the isolation, of our ethnoburbs long before these shootings. On top of that, our community, like the rest of the country, is increasingly defenseless against the distinctly American culture of gun violence and mass shootings.
As we try to move forward from this tragedy, we must recognize that to be unassimilable is not just to refuse whiteness—it is to reckon with our ongoing vulnerability to the imposition of whiteness, colonialism, patriarchy, and violence, even in our protected ethnoburbs. We must practice unassimilability by building resilient communities, refusing the isolation inflicted upon us, and deepening our existing ecosystems. Grounded in how we take care of each other in the diaspora, we must learn and remember each other's pain, tend to each other's wounds, and treat each other delicately, especially our elders. As powerful as we are, we are also delicate, and our humanity requires tenderness. While our hearts remain heavy, we can look to unassimilability as a gentle, yet liberatory paradigm: where we align radically with each other to protect and heal ourselves from all manners of violence.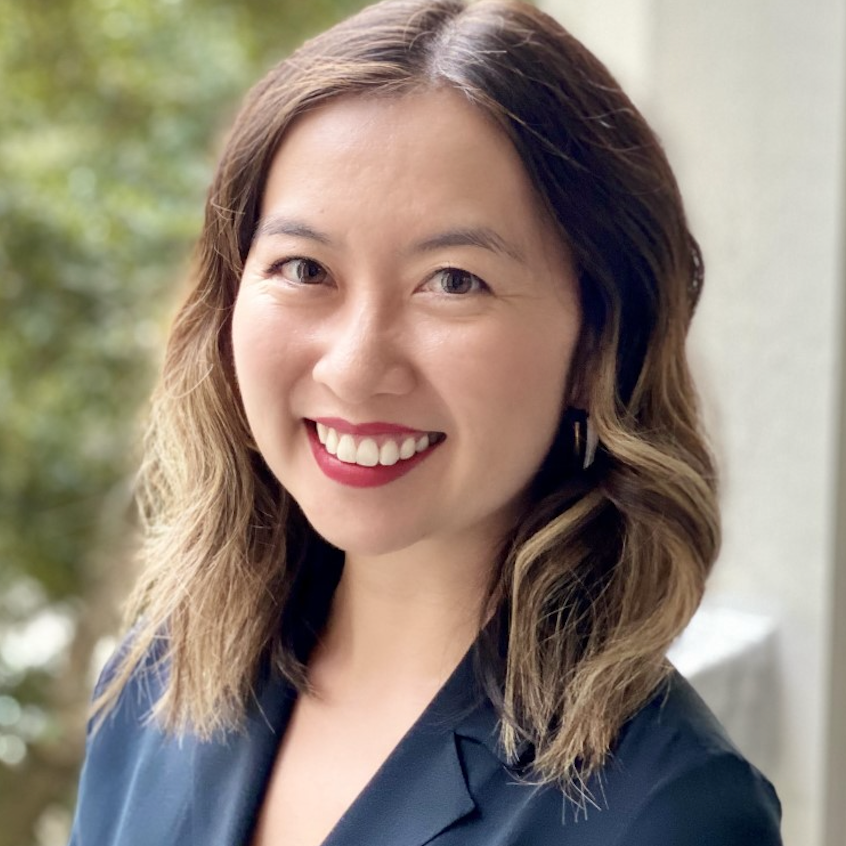 Bianca Mabute-Louie is a researcher, educator, and consultant. She creates resources, facilitates workshops, and publishes public scholarships to support individuals and organizations in their pursuit of racial justice. As a daughter of Chinese immigrants, she is especially dedicated to helping Asian Americans embrace their racial/ethnic identities, understand their place in racial politics, and hold their stake in racial justice movements. She is pursuing her PhD in Sociology at Rice University, and her forthcoming research centers Asian Americans in the national discourse on race, religion, and politics. You can follow her work at @beyonkz and biancaml.com.
creditSource link