Today we review the Shanling Sono, a triple-driver hybrid IEM available for just €/$79.
Disclaimer: the Shanling Sono was sent to us free of charge by the brand, in exchange for our honest opinion. 
About Shanling
Founded in 1988, Shanling has been developing Hi-Fi products for more than 30 years now. From high-end CD players to classy tube amps, the brand made a name thanks to great craftsmanship and top-of-the-line performance, embodied by devices like the new EC3 – a high-end, compact CD Player, or the new CA80 a lovely all-in-one CD/Amp/DAC player – something that I'd love to try too.
Shanling also developed a complete range of players  like the M6 and M6 Pro (21) that I previously reviewed, now topped by the Shanling M6 Ultra, the M7, and the almighty M9 that Berkhan and Yagiz loved and praised, with good reasons. In addition to all of that, the brand also have a full range of delightful portable DAC/AMP, like the Shanling H7 – or its sibling the H5 – high-end portable DAC/AMP, that I previously reviewed.
And, if that wasn't impressive enough, the brand boasts a comprehensive lineup of IEMs and earphones. This spans from premium offerings like the new ME900, which features a titanium shell and 8 drivers, to more budget-friendly options such as the Shanling Sono that we're reviewing today. An entry-level IEM is priced just below the $80 mark and comes loaded with attractive features, including a zinc-alloy construction and a dynamic driver coaxial design. 
Is it the best choice in this price bracket? Let's dive in and see
The Shanling Series
Shanling's in-ears series usually split into three different categories:
MEXXX, for dynamic and hybrid IEMs, like the ME700, ME800 and ME900

AEX, for balanced IEMs, like the AE3 (the only model available at the moment)

MGx, for dynamic IEMs, like the Shanling MG600 and MG800
But for this one, the brand decided to break the tradition and give its latest addition an actual name: Sono.
So, as usual, let's take a quick look at Shanling's actual range.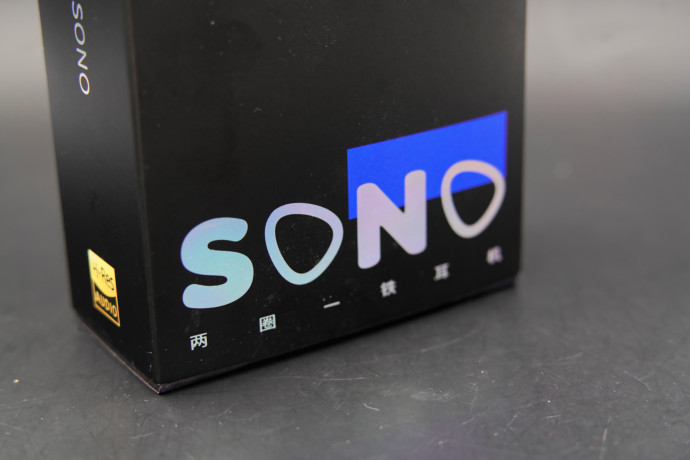 Shanling AE3
The Shanling AE3 is the sole fully-balanced driver IEM from the brand, embedding three Sonion drivers, in a beautiful, 3D-printed acrylic shell. With its "starry sky" faceplate, inspired by Van Gogh's painting, and the deep blue main body, it's one of the most beautiful IEM I reviewed recently.
Sound-wise, I'll quote my own review (it's very good):
"The Shanling AE3 is a great IEM, in every way. Build quality is superb, comfort is excellent and, even if didn't expect much from them at first, I became immediately hooked the moment I put them in my ears. The AE3 sound and feel like a top-tier IEM – clean mids, sharp highs, deep bass – for a quarter of the price."
Full review available here:
Shanling ME800
Previously sitting at the top of the list, the Shanling ME800 boasts four custom balanced armature drivers and no less than two crystal-plated bio-dynamic drivers, for utmost performance. Add to that a dual-tone switch, handcrafted faceplates, and a whole new three-way crossover, and you get one of the best IEMs available in this price range.
Here's an excerpt of our last review:
"Slowly but surely, Shanling unfolds its plan, enhancing its range of DAP, DAC, and now IEM. The Shanling ME800 might be the most expensive model from the brand, up to date, but overall, it's worth its price. From top to bottom, the end result is simply flawless. The design is superb, the sound is excellent, comfort is perfect, and it ticks all the right boxes. The only drawback I could outline was the tuning switches, which didn't align with my personal taste. But maybe you'd like it, I don't know!"
Full review available here:
Shanling MG600
Positioned between the MG100 and the MG800, the Shanling MG600 is a mid-range IEM that features the brand's latest 10mm dynamic driver with an aluminium/magnesium alloy dome, combined with a new diaphragm, using a mix of carbon and graphite fiber composites. A straightforward yet powerful IEM, boasting a semi-open design, and, to my astonishment, a shell crafted entirely from CNC-carved wood.
I really like it and here's an excerpt of my last review: 
"Once again, Shanling has released a great addition that perfectly completes their range. The design is superb, the sound is excellent, the comfort very good, and if the FiiO FD7 sounds a tad too dry for you, the Shanling MG600 could be the right alternative. And the wood just adds that little touch of quirkiness.
More warmth and openness, softer mids, and the same ability to magnify the smallest details, clearly, it's the perfect model for anyone who wants power and control, in an atypical box. A great IEM!"
Full review available here:
So, with no further introduction, let's see how it fares.
The article continues on Page Two, after the click here
Page 1: about Shanling, casing, construction
Page 2: UI & Usage, Bundle, specifications
Page 3: sound & conclusion
creditSource link