Samsung introduced the Galaxy Tab S7 FE last May, and we expected it to unveil the Galaxy Tab S8 FE around the same time this year. That didn't happen as Samsung only launched the regular, Plus, and Ultra models in the Tab S8 series. However, the good news is that the Galaxy Tab S8 FE isn't canceled, as it has popped up on Geekbench with its key specs.
Samsung Galaxy Tab S7 FE
The Samsung Galaxy Tab S8 FE, sporting model code SM-X506B, is powered by MediaTek's MT8791V/TZA SoC, which is also known as the Kompanio 900T. The tablet runs Android 13 and has 4GB of RAM onboard, although there could be more memory options that are yet to be confirmed.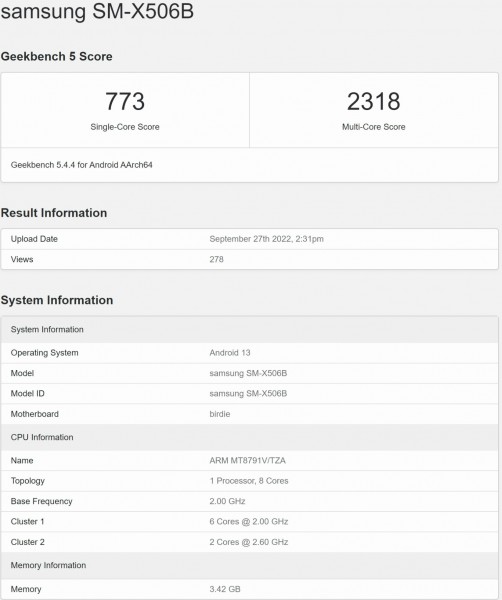 GalaxyClub claims that SM-X506B is the 5G model, and there's another version having model designation SM-X500, which could be a Wi-Fi-only variant.
It's unclear when Samsung will officially unveil the Galaxy Tab S8 FE, but we expect to hear more about it in the coming months.
creditSource link