Today we have another product to show you from the Far East; the $109 USD Moondrop Stellaris IEM. 
Disclaimer: I received the Moondrop Stellaris free of charge for this review from Linsoul.
Moondrop
Moondrop is a company that specializes in the research & development of Hi-Fi earphones. They have been in the industry since 2014 but the Moondrop brand was established in 2015. In the first years, the Moondrop team focused only on earbud design and later added IEMs to their product line-up. By using new technologies and launching successful products, they managed to become a formidable company in the market in a short time. 
For more, you can check their Official Website. You can also check our Moondrop reviews here. There's also an Official Moondrop Store on Aliexpress, which contains all of their products. They also share all of the news and content on their Facebook page. We got our sample from Linsoul.
Stellaris
Moondrop Stellaris is the company's assertive Budget-Fi IEM which contains a single 14.5mm planar magnetic driver. This particular setup has started to emerge in the market nowadays. We'll see how the Stellaris fares in terms of pure sound quality. In terms of other aspects, the Stellaris has a full aluminium shell, with a sky-theme design that looks great. 
Package
The IEM arrives in a simple box.  The box is a rectangular one and it's made from cardboard as usual. You slide open the package and you have your IEMs, ear tips, carrying case and paperwork.
The ear tips are rich with U.C. silicon tips and T41 MIS-Tips (foam). These are both very good selections and I think it's great to have that quality in a budget IEM like this. Even some premium IEM brands don't provide these types of high-quality tips. 
The carrying case is very nice for the money as well.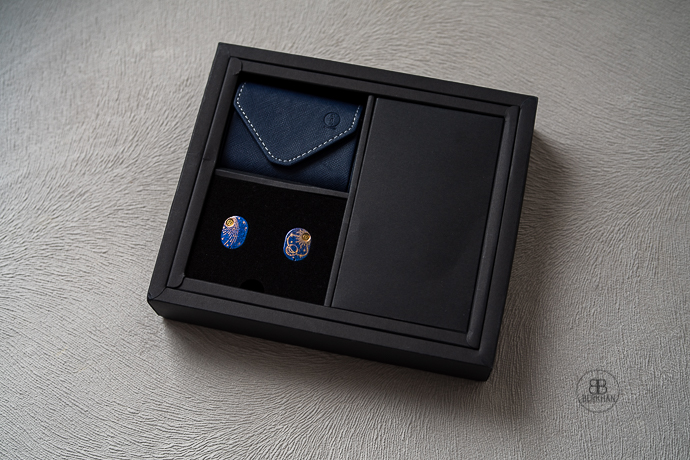 Design & Build Quality
This is a very elegant and clean-cut work from Moondrop. The IEM is fully aluminium and looks gorgeous with the sky theme. I don't know about you, but this is one of the nicest designs I've seen in a budget IEM for a long time.
The build quality is very impressive. The weight of the shells feels like a $1000 USD IEM. The nozzles are also aluminium and they have a black foam inside to protect from ear wax and possibly for acoustic filtering. 
The 2-pin sockets are slightly recessed but they're perfectly crafted. The faceplate and shell connection is flawless. As for the cable, I'm also pretty impressed by it. To be honest it looks and feels like some high-quality cable which comes together with budget Higher-End IEMs. When I think about the beautiful craftsmanship, assertive design and build, and cable that this IEM has, I think it deserves praise. Especially, the design of the shell is fantastic.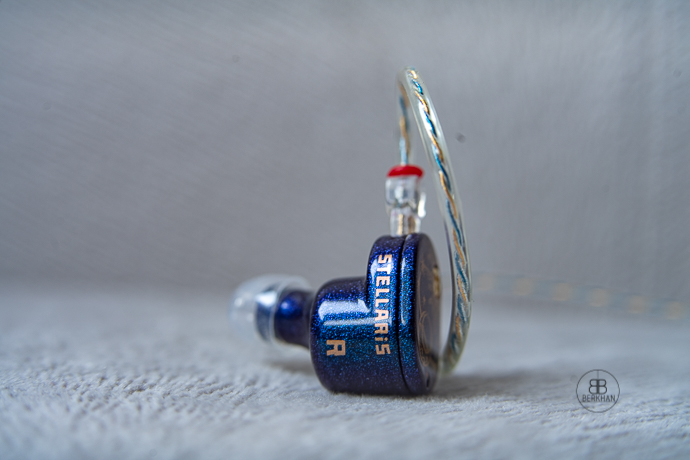 Fit
Nowadays we see a lot of universal IEMs with semi-custom-designed shells, yet the Moondrop Stellaris is not one of them. This one has a unique shape, something like a rectangular one but with smoothed-out corners. It's a bit like the Softears Twilight, with longer nozzles and a more rounded shape.
The unusual shape of the Stellaris gave me worries when I first held it in my hand. The fit is a bit of a problem at first, especially when trying to find the perfect ear tips for your particular ear shape. The long nozzles are also a problem, depending on the tips and one's particular ear anatomy.
So the fit experience is of course a personal one, but the Stellaris is a bit problematic in that regard compared to most IEMs in the market. The unorthodox shape and long nozzles can cause issues with certain people. In my case, I managed to find a reasonably good fit with the provided foam tips. 
Page 2: Sound
Page 3: Comparisons & Conclusion
creditSource link