Today we look at the Kinera Celest Gumiho, the entry-level IEM from the Chinese brand, a model selling for $49 USD only.
Disclaimer: the Kinera Celest Gumiho was sent to us free of charge in exchange for our honest opinion.
About Kinera
Founded in 2011 in Dongguan, China, YuTai Electronic Acoustics – the company behind Kinera – slowly but surely made a name across the years. If Kinera's name was pretty new to me in 2021 – when I reviewed the BD005 – the brand has been offering an extensive range of IEMs since, comforting its position as a solid contender in the chi-fi game.
Berkhan even had the chance to review the Hodur, Urd, and Idun those last years, the latter even earning its recommendation appearing as "a great example of technology becoming cheaper with its EST driver and tribrid configuration. The technical performance is very good, but the presentation can be improved with a more balanced bass."
So when the brand offered me to review their new entry-level solution – namely the Kinera Celest Gumiho – which came with a set of Planar + BA drivers, I became instantly curious and promptly agreed to add it to my review list. So let's check it out.
Design & Build Quality
Casing
Out of the box, I found the Kinera Celest Gumiho kind of surprising… for many reasons.
Let's begin with the obvious: the nine-tailed fox imprinted on the faceplate really gives a "weeb" vibe to the whole IEM. It's not a deal-breaker or anything, but this striking motif – advertised as a blend of modern aesthetics and traditional Chinese symbolism – didn't quite fit with the rest of my outfit. 
That said, if I have to be honest, I'm kinda fond of this dicey design. The texture, the look, and the fact that the fox gives this weird "anime" feeling more than anything, definitely grew on me over time.
What didn't grow on me though, was the glossy finish of the shell, made of plastic, which doesn't give the premium feel that aluminum, or steel, usually output. It's not bad by any means, but it's definitely not premium either.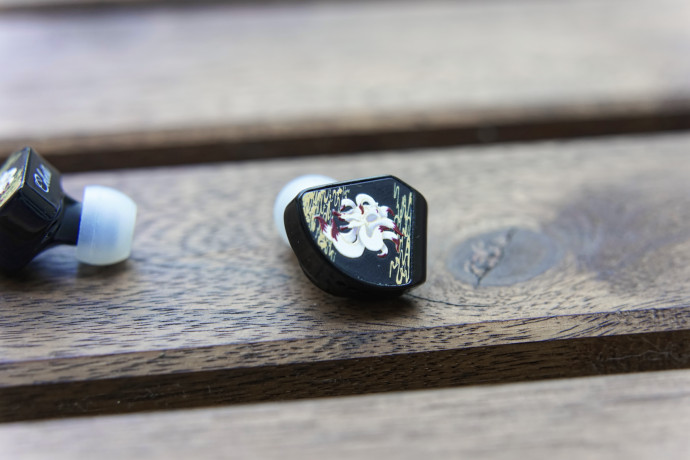 Build Quality
Fortunately, the build quality is quite good, and if the Celest Gumiho is one of the most affordable IEMs the brand has to offer, they don't feel like a cheap knock-off you'd buy in an airport lounge. There are no cracks, no bruises, and the seamless build – achieved with 3D printing – gives a solid sensation in hand: you won't be afraid of letting them fall to the ground.
From up close, the faceplate looks less impressive though, missing the finesse of the key-chain provided in the box (more on that later), but for the price, I can't ask the same level of precision I'd expect from a higher-end IEM. And, to be fair, the rest of the IEM is flawless in that regard.
The cable is good, yet not amazing either. The sheath is a bit too rigid, and during my review ended up tangled more than once, especially when put in my jeans pocket. Good news though, the plug is made of aluminum parts and is enough to withstand a daily dose of commuting abuse.
Finally, as the cable position might be misleading for some listeners, the Kinera Celest was given a Left and Right indication on each side, just below the 2-pin socket of the cable, so you can quickly distinguish which side you're about to wear.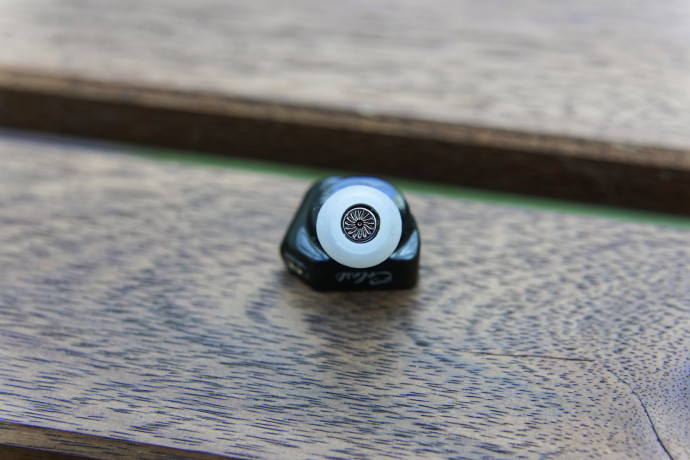 Comfort
While the design of the Gumiho might be visually appealing the fit might not be for everyone. The square shape of the shell, a result of the square Planar driver – will not be suitable for all ear types, especially smaller ones. And, if the inner side fitted perfectly in my ears, the outer part was not as keen to my ears. That being said, my girlfriend, with smaller ears, didn't have any issues wearing them on and off, so maybe that's just my ears…
Regarding the cable, I was not completely sold. It's a bit too rigid on a daily basis but doesn't feel impervious either, especially where the cables blend with the connectors. But, for $49 USD it's hard to complain.
Isolation
To my surprise, the Kinera Celest Gumiho were adequate in terms of noise-blocking. I expected the three vents ports to be an issue, but be it railroad sounds, subway closing-doors siren, or the usual talking "brouhaha" heard in crowded places, the IEM managed to dampen them quite swiftly. 
It's not perfect either though. I use a mechanical keyboard at the office and even once I plugged those IEM and played some music, at low volume, the "clicks" were still discernible, if not completely audible.
So, time to check the specs!
Bundle
Inside the box
As you might expect for a $49 IEM, the retail box is pretty simple, with a transparent window displaying the IEMs, but there were still some surprises here, as, you get:
the Kinera  Celest Gumiho

a silver plated + copper plated 3.5mm jack cable

a set of silicon tips 

a synthetic pouch for travel

some papers

and a nine-tailed fox keychain
A fun gimmick, that has absolutely no use, but I like it anyway!
Additional accessories
If you want to go further with your Kinera Celest, there are only two upgrades you should do one thing:
get a

DAP

or a

DAC

to drive them nicely

get a better cable, or even better a balanced one – Kinera even provide their own
It could be something as simple as a ddHiFi TC35C or something a bit fancier like the FiiO KA2, but please don't use your computer headphone out (unless it's the new MacBook Pro, which is pretty impressive in this regard).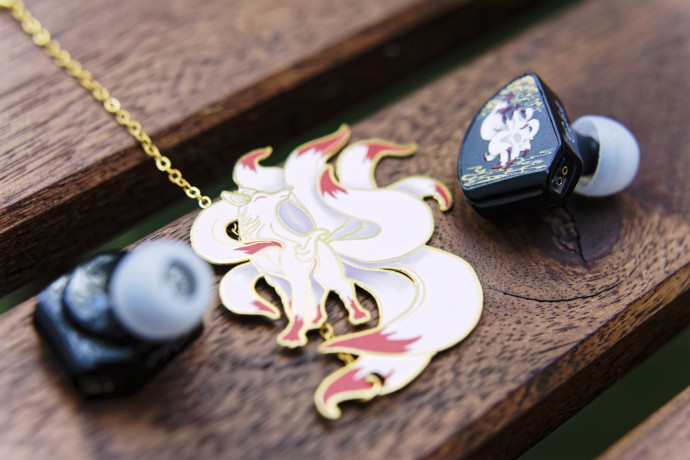 Specifications
For the nitpickers and nerdy ones here, I'm giving the specs and technical sheets. For all the others, you can just go lower to see how the Kinera Celest Gumiho performs.
Square Plane Driver + 1 Balanced Armature
Despite being positioned as entry-level IEMs, the Kinera Celest Gumiho showcases specifications and features that are often found in more premium models.
The Gumiho uses Kinera's proprietary 10mm Square Planar Driver (SPD™) technology for bass reproduction. This new generation 10*10mm SPD has been developed after extensive testing of numerous driver materials, finally settling on our unique planar material and mechanical design. 
On paper, this should result in a breakthrough in low-frequency limits traditionally seen in dynamic drivers, producing a low frequency that maintains depth and volume while providing an excellent transient response.
For the high-frequency range, Gumiho employs Kinera's Custom Balanced Armature (BA) unit advertised by its "elegance, delicacy, and endurance".  Combined with a good crossover, this BA unit should blend perfectly with the planar driver, to create a sound that is natural and harmonious.
Add to that the 3D-printed shell, designed to offer a spacious render, and this could be a great contender, at least on paper.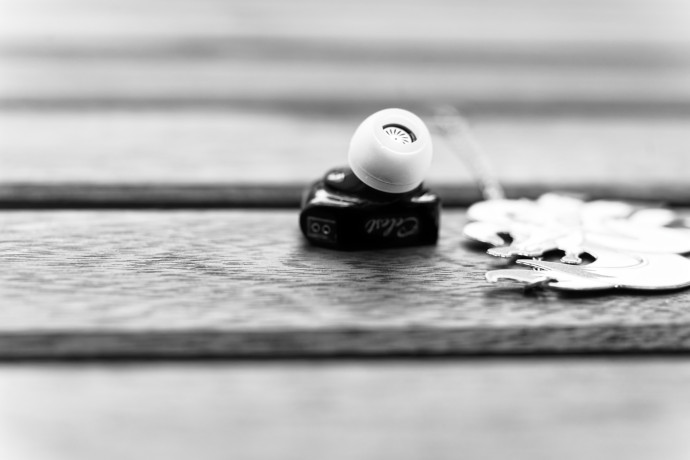 Full specs
Type: IEM

Build: 1 Planar (10mm Square Planar Driver) + 1BA unit

Socket: 2-pin (0.78mm)

Cable: silver plated copper + alloy pure copper cable

Shell: 3D printed plastic

Frequency Response: 20Hz – 20 KHz

Impedance: 9 ohms

Sensitivity: 106dB

Sound Isolation (up to): 20 dB

Cable length: 120 cm

Weight: 27g (including cable)
The review continues on Page Two, after the click HERE or by using the jump below.
creditSource link