If you're watching the current season of Love Island, you might have noticed a slight difference in the islanders' wardrobes. This year the reality show – long synonymous with I Saw It First dresses and spray-on jeans – has coupled up with eBay, its first ever secondhand clothing sponsor. 
With the climate crisis racing through all of our consciences, many of us are looking for new ways to shop more sustainably but the lure of micro-trends, sponsored posts and influencer partnerships can be hard to ignore. Perhaps, then, the next generation of influencers styling secondhand on screen can sway more of us away from fast fashion.
On the show, the contestants' outfits are a mix of old and new, put together by stylist Amy Bannerman, who has worked with the likes of Dua Lipa and Sophie Turner. Bannerman describes the process of selecting the islanders' outfits as her "dream role" and hopes to break the stigma around pre-loved clothing. "People think of it being old tweed jackets with moth holes and jumpers with holes in the elbows. But you can get full-on sequins and party wear, and it looks like it's just come from the store," Bannerman tells R29. 
Love Island's shift to pre-loved is a reminder that this movement isn't a flash in the pan: it's the future of shopping. Nevertheless, shopping on secondhand platforms can feel like looking for a needle in a haystack. Fortunately Bannerman, a seasoned expert, has some valuable tips. "Just be either really patient or really specific," she says. "We used the 'suggested items' tool a lot because it brings up all similar brands. If you know things that you like, always check that because it will show you stuff you didn't necessarily think of." Bannerman also suggests looking out of season and noting down the items on your wish list.
Want even more tips for shopping on sites like Depop, Vinted, Vestiaire and more? Here's what five top resellers suggest to help you bag a bargain. 
"Filters are your friend" – Pascale Davies, 28
Pascale started selling secondhand clothes around 2014 to make extra cash while at university and now has her own vintage shop called Pascale Eliza. "You can find the most random and unique pieces so the process of scouting and selling them on to someone who will love them is really rewarding," she says.
Now selling mainly luxury brands like Moschino, Versace and Emilio Pucci, Pascale recommends having an idea of what you're looking for before you start searching. "A lot of these platforms are now so oversaturated that it can become an overwhelming and ultimately unenjoyable experience," she continues. "If you have even a vague idea of what kind of thing you're after, make sure to use the search bar wisely – filters are your friend."
Pascale believes that Love Island is the latest evidence that the stigma against pre-loved is on its way out. "Secondhand shopping has been making a really important shift over the last couple of years and as someone so dedicated to this, it's a great thing to see."
"Learn how to authenticate" – Millie Adams, 24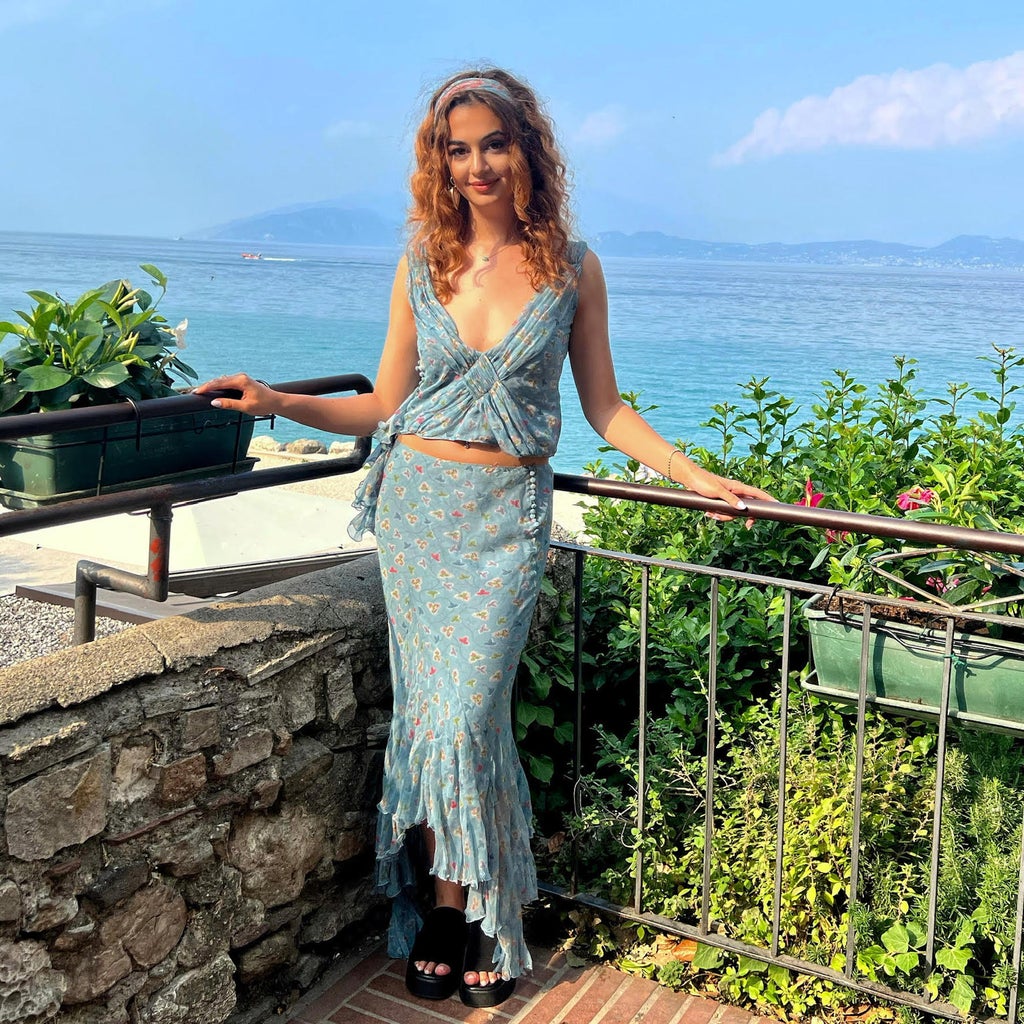 Millie Adams launched Studded Petals Vintage in 2017 and has always had a personal love of high fashion, particularly '90s pieces. If you're after pre-loved designer styles, Millie recommends learning how to authenticate. 
"There are huge amounts of counterfeit designer items online so learning to spot the fakes is key," she says. "Check the details. Stitching should be neat and uniform, compare tags with sites like Vintage Fashion Guild and legitimate vintage designer sellers (like myself and 1stDibs sellers). If you're not sure about authenticity, don't risk it." Platforms like eBay and Vestiaire also have their own authentication features.
Other tips include saving your search terms, which allows you to be notified when new listings become available, and searching for slight misspellings of brands to find a real bargain.
"Scroll all the way to the bottom" – Danielle Mass, 25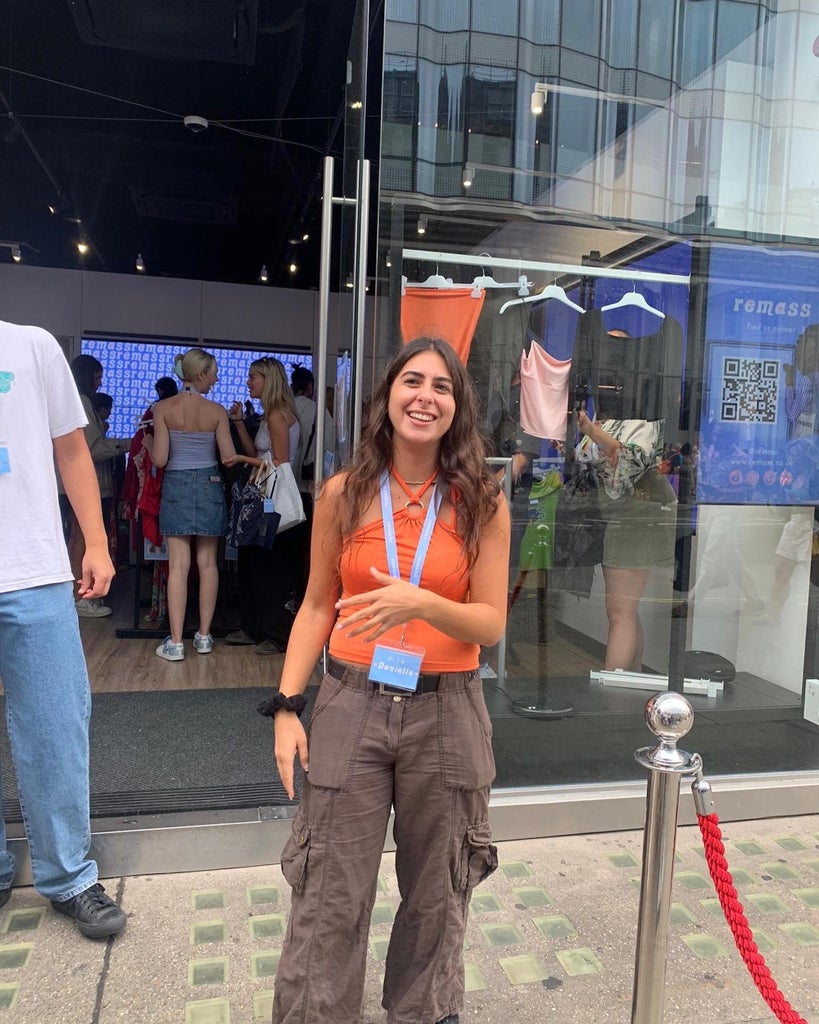 Danielle Mass started out selling old items from her own wardrobe and by 2021 she had a team of seven women working out of a studio in London rebranded as Remass. The shop is dedicated to original sustainable designs and high-quality vintage which she sources abroad. 
"Make sure you search for specific details, for example 'diamanté' or 'graphic print'. Key words like this help maximise your search," she says. "Also when looking for vintage on online platforms, scroll all the way to the bottom. A lot of people look through the first few pages and forget about the rest so you can find some really good items there."
Danielle also recommends searching for old label brands that are still around now for unique finds. "New Look and H&M did such nice stuff in the 2000s and '90s. Google what the old labels look like and learn them. Old clothes are usually better quality than the garments made today anyway."
"Snap it up when you can" – Thidarat Kaha, 33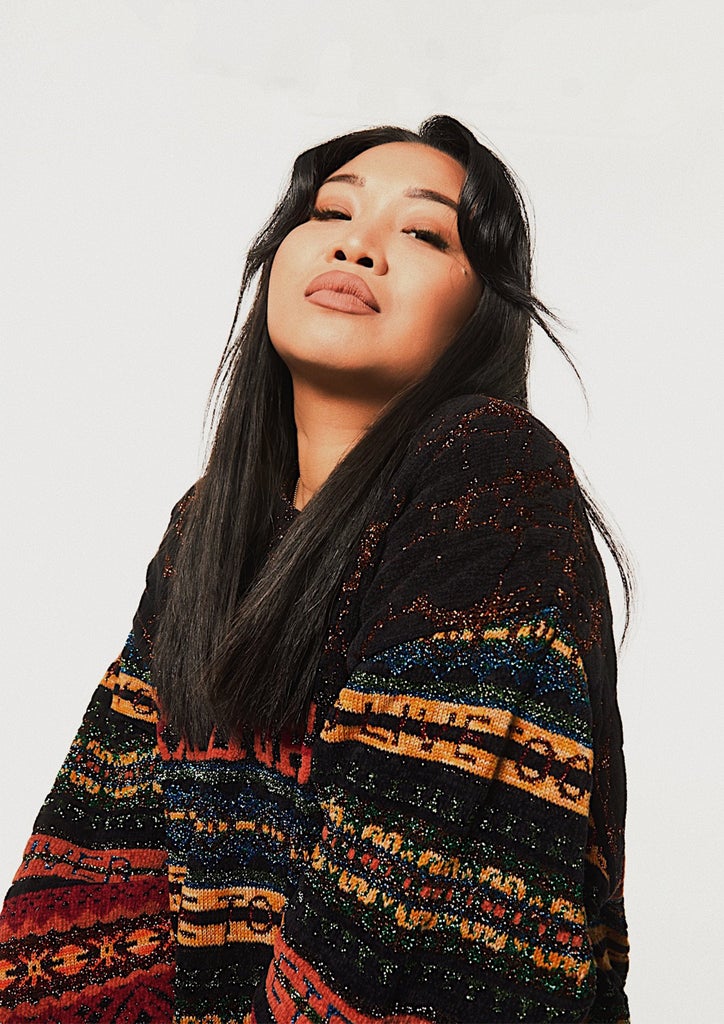 Thidarat Kaha started her preloved and vintage store, Archive Six, in 2015 from the boot of a car. Last year she started selling and lending high-end, luxury and rare pieces from a London showroom. 
"Secondhand clothing has never been a weird, taboo thing for me. It was just something that we did. I opened my eBay account when I was like 14 and it was a great addition to IRL thrifting," Thidarat says.
"You find the best hidden gems when the brands aren't listed because some people aren't as savvy or are simply not that interested in what they are selling. So you could just search 'mesh printed top' and find some ridiculous archive pieces," she says. "Don't get buyer's remorse – snap it up when you can."
Thidarat sees shopping pre-loved as an investment. "I know that if a piece has lasted 15-20 years already and still looks in relatively good condition, it will last at least as long going forward if it's looked after," she says.
"Don't let minor damage stop you" – Bo Brearley, 27, and Eve Brearley, 23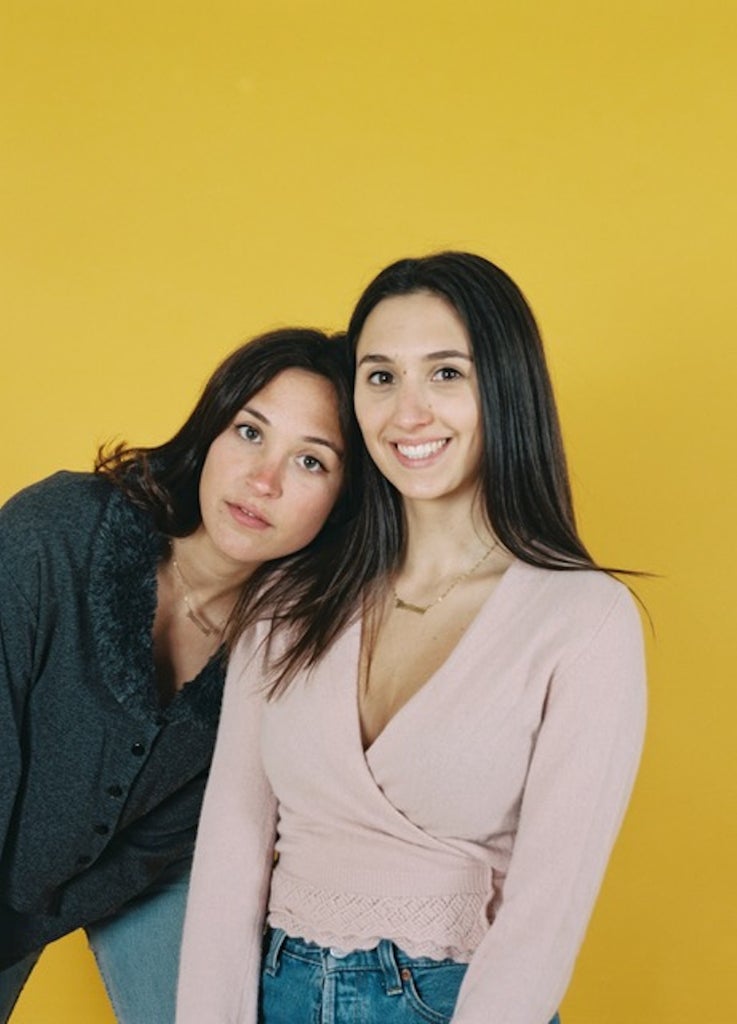 Starting their business Past Trash seven years ago, this sister duo has since sold over 50,000 items to more than 30 countries and recently launched a series of pop-ups. 
"Tailoring your results based on country often helps," Eve suggests for finding a bargain. "For example, if you are after an item from a French brand, you can change your location to France, enabling you to see items that you normally wouldn't see on UK search results."
"Don't let minor damage stop you from getting your dream vintage or secondhand piece," adds Bo. "Often items only need a single stitch or a new button in order to give them a new lease of life."
Also, set alerts. "Our mum had a Sonia Rykiel jumper from the '90s that Bo kept stealing," Eve says. "So Bo set up an alert on eBay in the hope of finding the same one for herself. Two years passed before someone listed one but she got the email alert from eBay and the next minute it was hers."
"Search specific brands instead of 'Y2K' or 'vintage'" – Asal Tehrani, 25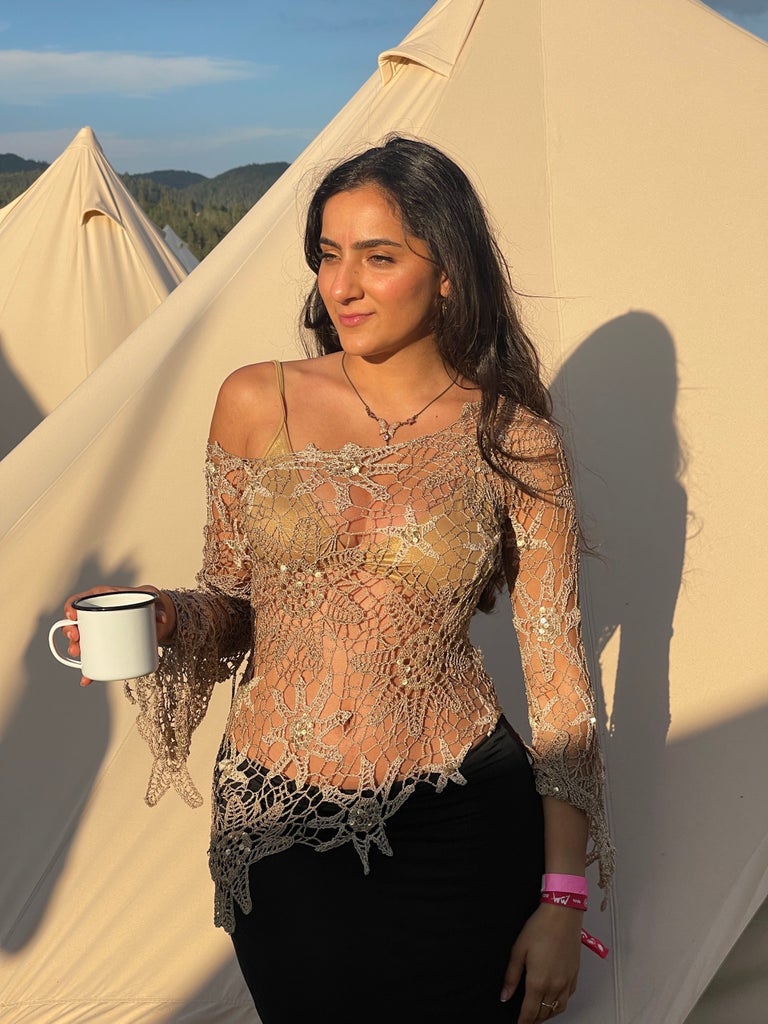 This September will mark six years since Asal Tehrani started Susamusa, a London-based, vintage-inspired label which has since been seen on Bella Hadid and landed Asal on Forbes' 30 under 30 list. "There are so many clothes out in the world and we consume so much. This is why I continue selling vintage and every Susamusa design is made with end-of-the-line fabrics or rolls that would otherwise be sent to landfill," she says.
To find decent pre-loved items, Asal recommends searching for specific brands. "I love old Karen Millen, or old Morgan, or Miss Sixty. So I would search those brands rather than search 'Y2K' or 'vintage', as there's often a premium you end up paying [for those]."
Also keep an eye out for people clearing out their wardrobes. "Once I found a mum who was selling her wardrobe from 20 years ago when she used to go clubbing and I bought her whole wardrobe in bulk," she continues. "If you see an item or seller who has a few things you like, message them and ask them if they have any more."
Like what you see? How about some more R29 goodness, right here?
How To Shop Pre-Loved Designer Bags On eBay
Depop's Coolest Brands Are Handmade
8 Ways To Bag The Best Gems On eBay
creditSource link