Today we look at the FiiO JH3, the latest IEM from the Chinese brand, a new model selling for $49 USD.
Disclaimer: the FiiO JH3 was sent to us free of charge by the brand, in exchange for our honest opinion.
About FiiO
Founded in 2007, FiiO is one of the biggest companies in the audiophile world, thanks to an extensive range of (usually) affordable but (mostly) excellent products. IEM, headphone amps, DACs, and obviously DAPs, they did it all and did it well. But, as products evolved, prices followed, and if the brand was known for cheap-priced / high-quality devices, this isn't exactly the case today…
Take the FiiO M17 for example: even if considered "affordable" for a TOTL player, you still have to spend a comfortable $1800 to get yours. Same for the (exquisite) FD7 who crossed the $500 bar, or the K9 Pro, available just under $800… not so Chi-Fi anymore.
And, that may be one of the reasons why the new Jade series is so interesting. Pure chi-fi, the KA3 (DAC-AMP), JD3 (dynamic driver IEM), and the new JH3 we are about to review, are all designed as affordable solutions, branded under a new label "Jade Audio".
So, is the FiiO JH3 a chi-fi come back? Time to check on that!
The Jade series
A quick word about Jade audio
FiiO sent us some references about Jade audio, here is a copy:
"Jade Audio" is a subsidiary brand of FiiO Electronics Technology Co., LTD. It is a stylish, technological, and youth-oriented brand aiming to provide high-quality yet cost-effective audio products with an excellent listening experience for the younger generation all around the world. The entity's Chinese name is derived from "翡声" (Fei Sheng), meaning "the sound of Jade". The name "Jade Audio" conveys our mission towards providing consumers with a crisp and pleasant listening experience while maintaining audio fidelity
FiiO KA3
The FiiO KA3 is one of the smallest USB-DAC available from the brand. It follows the same path initiated by the K3, but with a better chip (Sabre ES9038Q2M), a bigger case, and a dual output with both 3.5mm and 4.4mm Pentaconn, to suit bigger headphones on the go. It's a lot like EarMen's Sparrow or iFi's Go Blu… but almost twice cheaper!
I reviewed this device a few months ago, so here is an excerpt: 
"The FiiO KA3 is a sturdy little DAC, capable of great lengths once paired with a good IEM, or portable headset. Sound quality is surprisingly good, build quality is praise-worthy, and the conception design makes it the perfect companion for your smartphone – even if iPhone users still have to get an adapter like the ddHiFi TC28, or MFi06."
Full review available here.
FiiO JD3
The FiiO JD3 is the most affordable, dynamic driver IEM available sold by the brand at the moment. It's cheap (less than $20), sturdy (thanks to its full stainless-steel body), and surprisingly good with the help of a powerful 9.2mm dynamic driver. In fact, I even considered this one to be the best introduction to audiophile newcomers.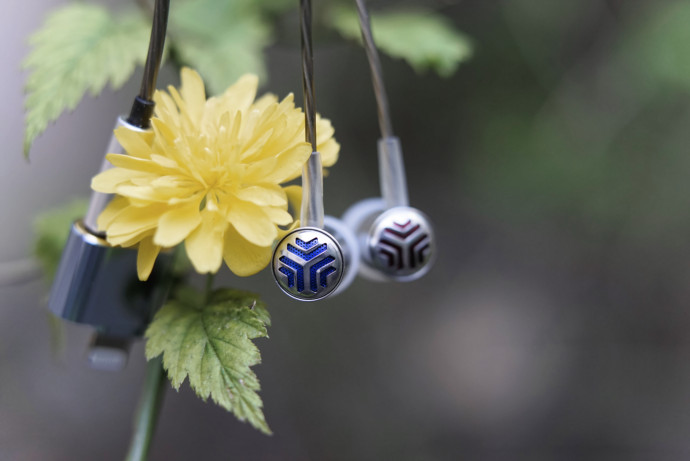 If you're curious, here is a quick excerpt of my review:
"The FiiO JD3 is the perfect expendable IEM: light, easy to wear, and super sturdy. But, to that, you can add two nice features: impressive sound and a $19 MRSP. In fact, for this price, I dare you to find an IEM sounding as wide, and as impactful, even in the deeper chi-fi world."
Full review available here.
FiiO JD3 Review
Page 1: About the brand
Page 2: Design and build quality
Page 3: Bundle and specifications
Page 4: Sound Performances
creditSource link