Today, we look at the FiiO FX15, the company's new tribrid In-Ear Monitor that uses electrostatic drivers. It's selling for $749 USD.
Disclaimer: The FiiO FX15 was sent to me by the company itself for this review. It does not need to be returned. The FX15 has a switch to shut off the EST drivers, but I chose to write this review in on position.
About FiiO
If you haven't heard of FiiO (somehow), check out their store here. I don't think we need to introduce them anymore. They now manufacture a wide range of portable/desktop audio products and strive for competitiveness in all their fields of operation. I admire their dedication. Their track record speaks for itself. 
We just posted the review of the latest K9 DAC/Amp version on Sunday. You can check that out just below.
Other than that, we've reviewed dozens of FiiO gear over the years and you can check them out here.
FX15
The FiiO FX15 is FiiO's new hybrid in-ear monitor that uses electrostatic drivers for the first time. The configuration consists of 1 Dynamic Driver + 1 BA + 4 EST drivers. So this happens to be FIIO's flagship tribrid model at the moment.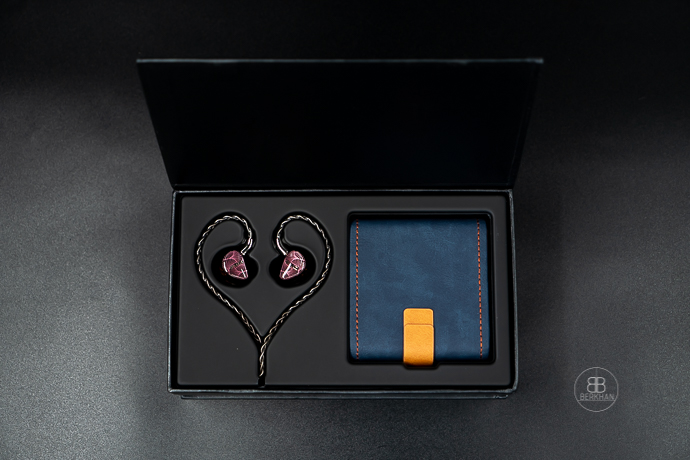 In terms of its IEMs, FiiO keeps pushing and they release an awful lot of IEMs every year. It is a bit difficult to follow their current pace, to be honest, but this IEM is a first-ever attempt from them (EST drivers) so we couldn't miss it for sure. 
Once again FiiO utilizes the DLC Dynamic Driver with the FX15, as this is usual from them lately. The mid-range/lower treble area is handled by a Knowles ED-29689 Balanced Armature (it's nice to see the transparency from FiiO in that regard). The treble section is produced by Sonion EST drivers (four of them, in one unit).
The housings are made from resin, which hasn't been the case for quite some time but FiiO decided to craft this one with resin material. Most of their latest IEM offerings have had composite materials. This shell is 3D-printed so you can be sure it's perfectly made. The cable is an MMCX detachable one with 8 strands and is from pure silver (litz). The cable has swappable headphone jacks so you're all covered.
The biggest and most surprising feature of the FiiO FX15 is the EST driver switch. This tuning switch lets you shut off the EST drivers and hear the classic hybrid sound. I found it a bit odd that FiiO added an option to completely disable the Sonion EST units, as the EST driver configuration is the main highlight to begin with. Nevertheless, that's what they included with this new creation.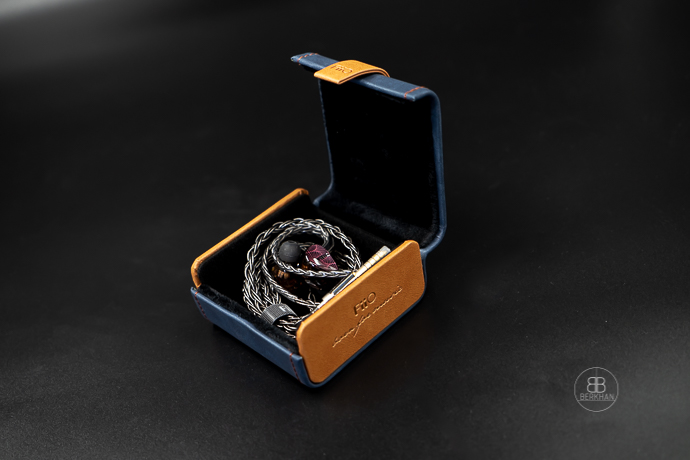 Package
The packaging of FiiO products exudes a premium feel and high-end presentation. It comes with an array of accessories, including a luxurious carrying case with a leather/suede texture. I appreciate the thoughtfulness of FiiO in providing a case for their IEMs, as some more expensive models do not come with one or have subpar ones.
Additionally, the headphone jack is interchangeable, allowing you to switch between the classic 3.5mm jack and the 4.4mm jack, depending on your source device. This is made possible by a new cable design that supports removable jacks, which I find innovative and convenient. It's great to see FiiO taking a unique approach rather than providing adapters.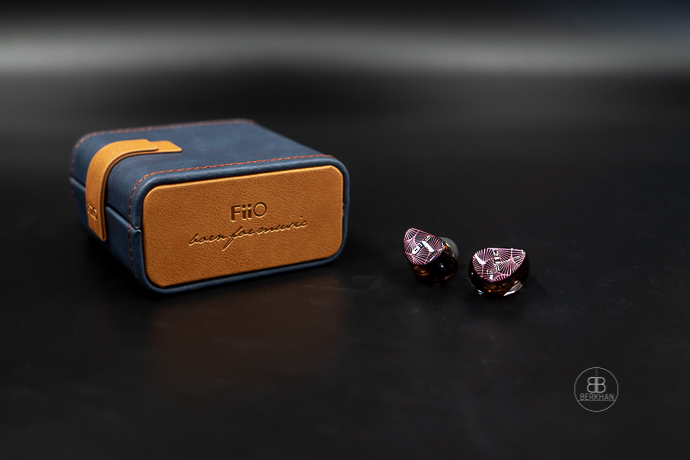 The package includes a generous assortment of 16 ear tips, with 2 made of foam and 2 pairs of bi-flange tips. The remaining 9 pairs are made of silicone and are categorized as "bass", "vocal", and "balanced". Additionally, SpinFit tips are included specifically for the flagship hybrid IEM.
It's simple to identify the tips by their distinct colours. Once you remember which colour corresponds to which tip, you're good to go. FiiO has done a great job with the accessories, providing everything you need, including an MMCX tool to make working with the detachable cable easier. The attention to detail is impressive, resulting in excellent packaging and presentation overall.
Design
The new FiiO FX15 reminded me of the previous FA7 and FA9 models. Those were also designed as 3D resin IEMs, so we can say it follows the footsteps of its predecessors, but it distinguishes itself from the recent composite designs. This is a different, elegant shell and smooth-looking face plate. This is called a "gingko" design. I suppose it's a species of native tree in China. I liked the design overall, but the colour of the faceplate could've been different. Or, they could've proposed different colour options.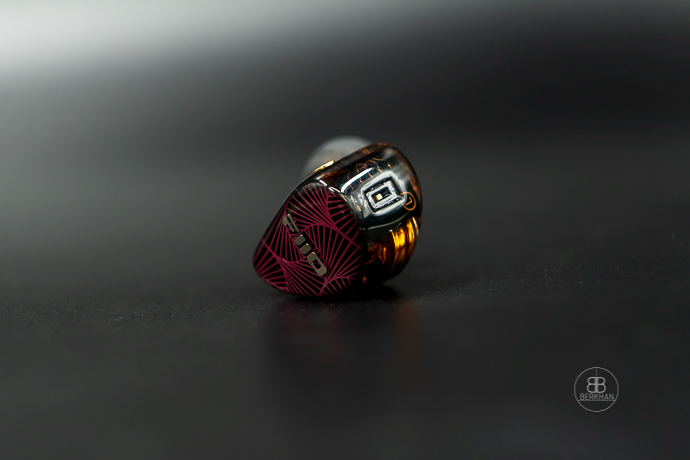 FiiO deserves commendation for its distinct design language, particularly for its monitors. The FHX15, in particular, stands out with its original and sophisticated aesthetic, rendering it a highly attractive option for those who value a natural, visually appealing design.
Page 2: Build, Fit, Sound Quality
Page 3: More on Sound, Technical Performance, Comparisons, Conclusion
creditSource link