We today take a detailed look at the FiiO FH15, the company's new 4-driver hybrid In-Ear Monitor. It's selling for $229.
Disclaimer: The FiiO FH15 was sent to me by the company itself for this review. It does not need to be returned.
About FiiO
FiiO doesn't need an introduction. Everybody knows them. You don't? Then you can go to FiiO's store here and their official website here. They now produce almost everything when it comes to portable audio. They want to be competitive in every field they're operating in, and I respect their work.
We just posted the review of the popular DAC/Amp a month ago; the Q7. You can check that out just below.
FiiO Q7 Review
Other than that, we've reviewed dozens of FiiO gear over the years and you can check them out here. One of the examples is the hybrid flagship FH9:
FiiO FH9 Review
About FH15
The FiiO FH15 is FiiO's new hybrid in-ear monitor that once again introduced a few technologies. The configuration consists of 3 BA drivers with a single dynamic driver.
Regarding model naming, FiiO has a lot of schemes and honestly, it's not all that easy to remember and memorize them. They recently introduced new naming schemes on social media, but still, I think it will bring even more complexity and difficulty in memorizing their portfolio. But anyway, the new model has the FH15 name and soon new models will follow this two-digit naming I reckon.
Equipped with a brand-new 10mm dynamic driver with carbon-based diaphragm, the FiiO FH15 features excellent transient performance.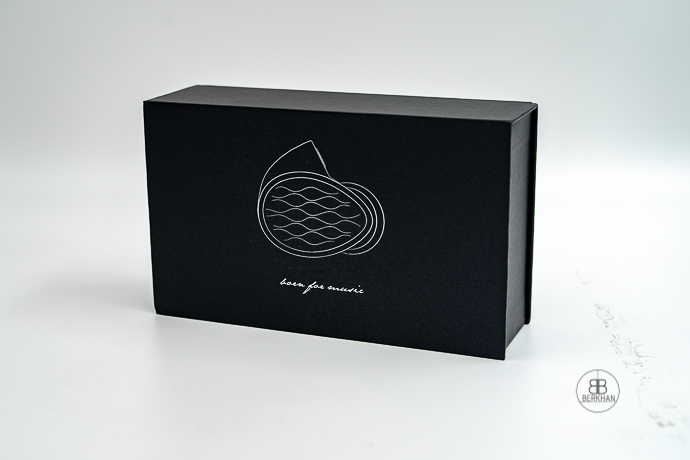 A new dynamic driver is developed for the new FH15, and it's coupled with 3 BA drivers from Knowles. FiiO doesn't exactly specify the driver models though. For a distinctive sound, the notch filter is specifically custom-made for the FH15, FiiO claims. The chassis is manufactured with a 5-axis CNC production method, and the cable is a litz silver-plated monocrystalline copper cable. The audio plugs are swappable, and 3.5mm/4.4mm plugs are included.
Package
FiiO has established a very nice brand image and presentation with its packaging. The box has a premium feel overall with lots of accessories inside. You get the FiiO standard clear-lid carrying case, which is quite good for the price. Some more expensive IEMs don't even come with a case at all, and some have mediocre ones, but not FiiO.
Another feature is the interchangeable headphone jack. You can remove the classic 3.5mm jack and fit 4.4mm depending on your source device. This is done by a new cable design that supports removable jacks. Instead of providing adapters, FiiO has chosen to take a different approach and I liked that as well.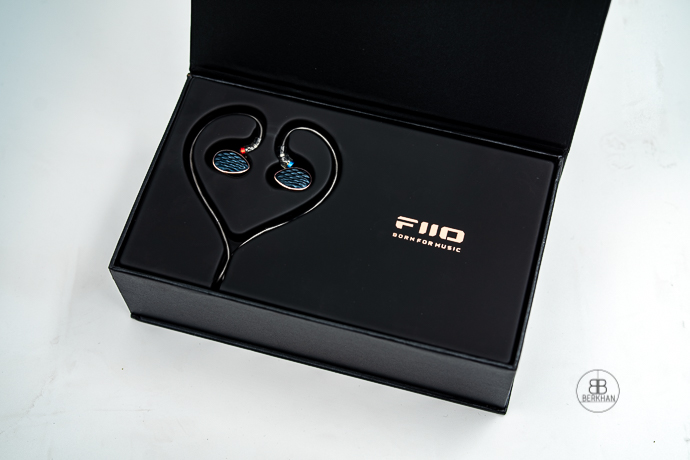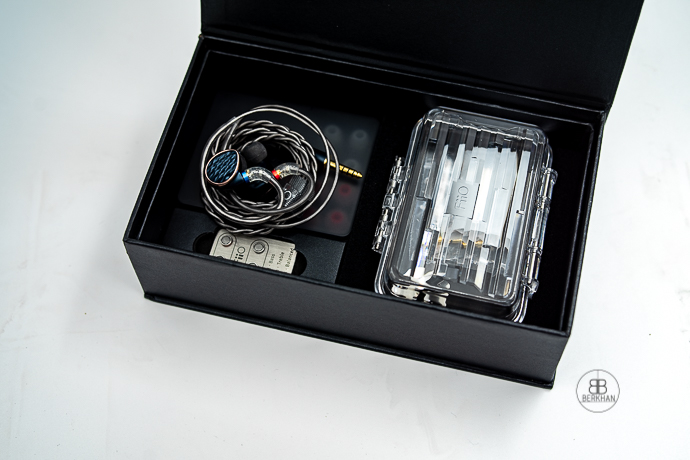 There are a lot of ear tips inside, a total of 16 pairs. 2 of them are foams, and 2 more pairs are bi-flange tips. There are additional 9 pairs of silicone tips which are divided into "bass", "vocal" and "balanced". Fantastic package content for the money.
The tips are easily recognizable since they all have different colours. Once you memorize their colour you know which is which. Overall FiiO has covered the accessory part very well and you have absolutely everything you need inside. You even have an MMCX tool for making the detachable cable easier to work. Great attention to detail. Overall this is excellent packaging with a great presentation.
Design
The new FiiO FH15 follows the footsteps of its predecessors and combines them very well. The shape is reminiscent of the FiiO F9 models, which came at the time FiiO was pushing to be a serious player in the IEM market. 
The FH15 also takes the "dragon" design element from the FiiO Hybrid series. The faceplate has a "dragon scale" motif with a fresh and smooth look. The faceplate also has a golden ring around it, which is derived from the FH line, such as FH5S and FH7S.
Once again this is a distinctive design language by FiiO and I have to say, they've come a long way in designing their monitors. To be honest, the FH15 is quite original in its looks and it's a very classy design thanks to those futuristic-looking faceplates.
Page 2: Build, Fit, Sound Quality
Page 3: More on Sound, Technical Performance, Comparisons, and Conclusion
creditSource link