Today we are taking a look at the $579 USD DUNU SA6 MK2 In-Ear Monitors.
Disclaimer: HifiGo sent us the DUNU SA6 MK2 for this review. As always, I am here to share my honest experience with the product.
DUNU
DUNU is a renowned Chinese audio company that has carved out a significant niche in the audiophile world with its innovative and high-quality in-ear monitors. Known for their meticulous engineering and excellent sound quality, Dunu's products have been instrumental in elevating the reputation of Chinese Hi-Fi on the global stage. I still remember the first time hearing the DUNU DN1000 which was more than ten years ago. With their 21 years of experience, DUNU always cared for their customer base with a commitment to ergonomic design and a plethora of included accessories. It is nice to see that some things don't change. Let's get to the review without further ado.
Studio SA6 MK2
DUNU SA6 MK2 is a handcrafted in-ear monitor that excites with its smoked gray shells and wood faceplates. It's equipped with Knowles' custom dual tweeter for treble, a pair of Knowles' custom midrange balanced armature drivers for mids, and Sonion's vented AcuPass dual woofer driver for lows. These six drivers are accompanied by a three-way crossover and an "Atmospheric Immersion" switch that lets you increase the bass amount with a quick flip allowing users to customize the signature to their liking.
As per DUNU's tradition of rich packaging, the SA6 MK2 comes with DUNU's Hulk Pro Mini 2-pin 4-braid SCC cable with Q-Lock Plus modular plug system. The SA6 MK2 is available from HifiGo for $579 USD. It is also available on Amazon and Aliexpress.
Specifications
Drivers: x2 High, x2 Mid, x2 Bass. (BAs from Knowles & Sonion)
Crossover: 3-Way with x1 Switch on each side.
Socket: 2Pin 0.78mm
Housing: German Nice-Fit UV Acrylic Resin
Faceplate: Stabilized Wood
Cable: 1.2m 2-pin 4-braid Furukawa Single Crystal Copper – 3.5mm & 4.4mm Modular Plugs with Q-Lock Plus System 
Impedance: 24Ω
Sensitivity: 114dB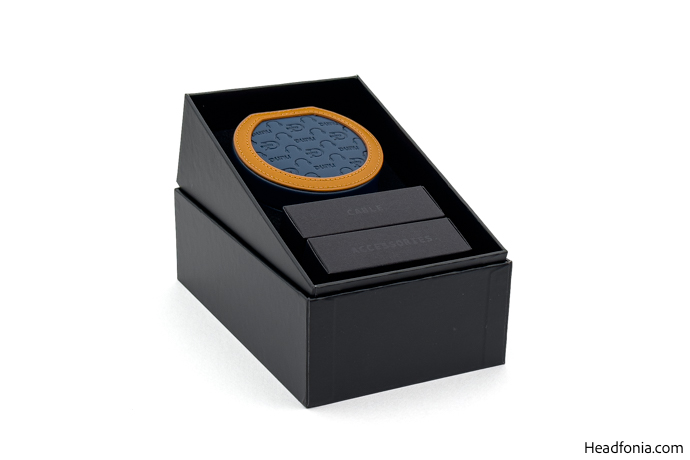 Packaging & Accessories
The DUNU SA6 MK2 makes a vivid first impression with its vibrant orange packaging, mirroring the earphones' faceplate color scheme. The box proudly displays a large Hi-Res Audio logo from the Japan HiFi Association. Also, the brand's 21 years of industry experience are prominently highlighted. The back of the box provides product specifications, company details, and other information in English, Japanese, and Chinese.
Upon removing the outer cover, a sleek black box is revealed. Inside, you'll find a navy blue and brown stitched carrying case, unique to DUNU's SA6 series, along with two cardboard accessory boxes. The top box houses the Hulk Pro Mini cable and its modular tips, while the other box contains a variety of ear tips and other accessories.
DUNU has always been a leader in providing a rich array of accessories and the SA6 MK2 is no exception, especially considering its price point. The package includes a nice cleaning brush, a 3.5 mm to 6.35 mm single-ended TRS adapter, and a 4.4 mm TRRS balanced cable connector for the modular cable. Four different types of ear tips are provided, including silicone and foam options in various sizes (S/M/L for silicone and M for memory foam tips). The selection includes the new DUNU Candy tips and the S&S tips. There are a total of 11 pairs of ear tips in the package and DUNU encourages users to try out these options to find the perfect fit and seal.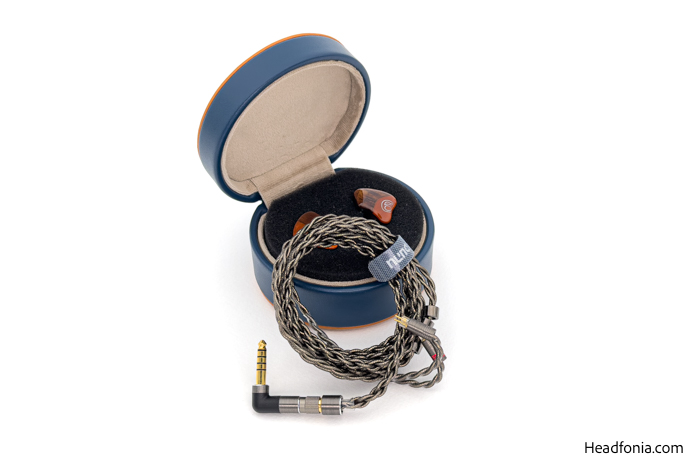 The leather carrying case, maintaining the orange motif, is a semi-hard case with a stylish leatherette cover, a blue base, and orange accents. This puck-style case is adorned with the DUNU logo, embossed several times on both the top and bottom surfaces. Inside, the IEMs are cushioned in additional foam. This foam insert can be removed to reveal a spacious interior that can comfortably hold the IEMs with the cable. The case's interior is lined with suede, ensuring the contents remain scratch-free.
The Hulk Pro Mini cable, included with the DUNU SA6 MK2, deserves special mention. It's remarkable that DUNU includes this $199 cable as part of the package. A lighter and thinner iteration of DUNU's popular Hulk Pro cable, the Hulk Pro Mini is crafted from Furukawa Single-Crystal Copper wires with a wire diameter of 26 AWG. Its Type 2 litz structure enhances resistance to corrosion and other adverse effects.
The cable also features an Aluminum Foil shielding layer, effectively guarding against Radio Frequency Interference (RFI). Furthermore, the Hulk Pro Mini incorporates DUNU's patented Q-Lock Plus modular tip replacement system, an innovative advancement in both fidelity and connector durability. This system employs an interlocking 4-pin structure, virtually eliminating the risk of pins breaking or bending once locked. There are several different plugs available on DUNU's website, including an Apple Lightning adapter and they're also available on HifiGo, here.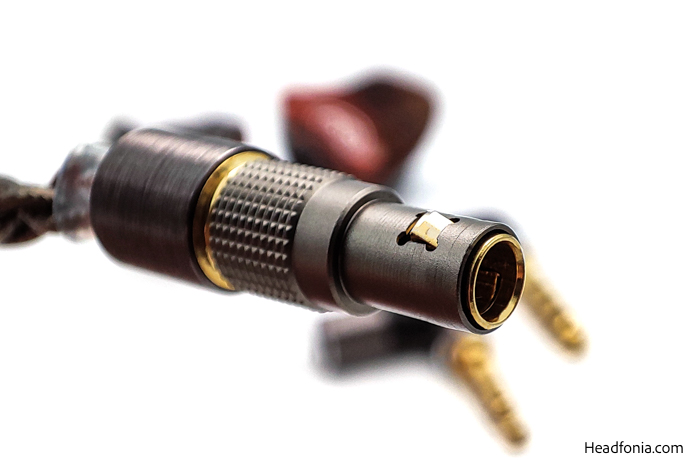 Apart from that, the cable's connectors, plugs, and pins are of top-notch quality. However, it is not the most pliable cable on the market. Additionally, one small recommendation would be to include an English guide on how to use the interlocking mechanism.
As a tech enthusiast, it's exciting to encounter products that go above and beyond in their engineering, and DUNU's solution is a prime example. Overengineered it is!
Design, Build & Fit
The DUNU SA6 MK2, at first glance, presents a semi-custom design and a substantial shell size that might raise questions about its fit. However, any initial doubts are quickly dispelled once they're worn. The earphones sit comfortably in my ears as if they were custom-built specifically for my ears. The shell has an anatomy-optimized shape, is designed to fill the concha cymba area of the ear, and offers remarkable comfort. I believe this is what 21 years of industry experience looks like!
While the shell size is not small, it's not as large as some of the 9-driver EST earphones we previously reviewed. The shell is handcrafted using Nice-Fit brand UV resin, offering both durability and a pleasing transparent aesthetic. The IEMs are not only visually appealing with their smoke-grey color and unique faceplates featuring a natural piece of stabilized wood embedded in resin, but they're also functional. An air vent, located just under the 2-pin connectors on each side, relieves pressure and prevents the IEMs from sealing too aggressively, effectively eliminating the vacuum effect. This ensures that even after hours of use, the SA6 MK2 remains comfortable, causing no discomfort whatsoever.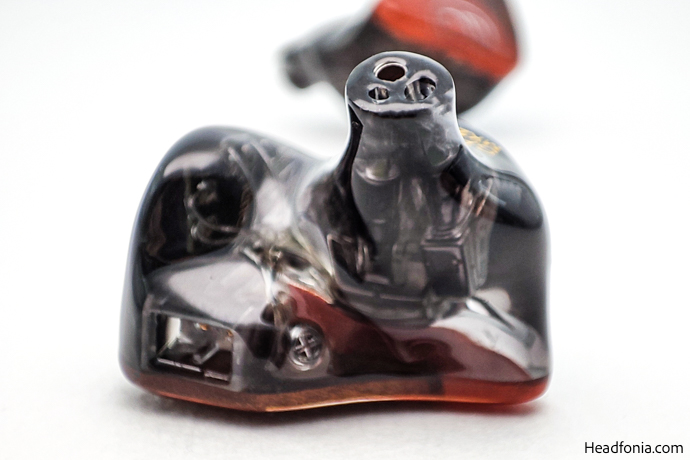 The design does not have the standard metal nozzles that we usually see from Chi-Fi brands, resulting in a neat, coherent build. However, this design choice slightly limits tip-rolling with aftermarket tips that have wider stems. In my opinion, the aesthetic appeal of the SA6 MK2 more than compensates for this minor trade-off. The design of the SA6 MK2, with its elegant yet professional stabilized wood faceplates, truly illustrates the look and feel of a proper custom in-ear monitor. Kudos to the team behind it!
The review continues on the next page. Click here or use the jump below.
Page 1: DUNU, SA6 MK2, Packaging & Accessories, Design, Build & Fit
Page 2: Sound, Low, Mid, High, Technical Capability, Comparison, Last Words
creditSource link